Quick Links
Site Rules
Contact Staff
Celestia: astral@rpgdragons.org Baldirak: baldirak@rpgdragons.org
Latest topics
»
Isle of Storms (Open)
by
Wake
Yesterday at 6:49 pm
»
Unexpected Repercussions (Tenebris)
by
Shira
Yesterday at 3:55 pm
»
Kingdom of Leostonnia
by
Tenebris
Yesterday at 1:05 pm
»
Finally Meeting (Paradox)
by
Discord
Yesterday at 12:41 pm
»
Harsh Realities (Open to Humans)
by
Tenebris
Yesterday at 12:02 pm
»
Passing the Torch... One Day.. For Now, We Train (Cygnus)
by
Cygnus
Yesterday at 10:09 am
»
Fishing in the Dark (Seawing)
by
Bassasail
Wed Feb 26, 2020 2:32 pm
»
History Repeating (Baldi)
by
Baldirak Che'le
Wed Feb 26, 2020 1:37 pm
»
Starlights: Lore Redux (WIP)
by
Attor
Wed Feb 26, 2020 11:22 am
»
Lesser is Superior (Open to all)
by
Servius
Wed Feb 26, 2020 11:10 am
»
Two Heads are Better than One (Twilight Imperium)
by
Cyclone and Typhoon
Sun Feb 23, 2020 5:48 pm
»
Foray Into The Frozen North (Tharasis)
by
Noctis Umbra
Sun Feb 23, 2020 3:07 pm
»
My reasoning
by
Baldirak Che'le
Thu Feb 20, 2020 6:09 pm
»
Erebus, the condemned.
by
Baldirak Che'le
Thu Feb 20, 2020 4:19 pm
»
Before Mankind (Read Only)
by
Baldirak Che'le
Wed Feb 19, 2020 7:34 pm
»
Nightwing Society
by
Tenebris
Wed Feb 19, 2020 2:00 pm
»
A starry night makes for good conversation (Open to all)
by
Helia
Wed Feb 19, 2020 1:19 pm
»
Akarui
by
Baldirak Che'le
Tue Feb 18, 2020 5:39 pm
»
Sins of the Fathers (Tenebris)
by
Tenebris
Tue Feb 18, 2020 3:24 pm
»
Dealing with Darkness (Tenebris)
by
Tenebris
Tue Feb 18, 2020 2:59 pm
»
Hello World (Starlights)
by
Destella
Tue Feb 18, 2020 7:27 am
»
Gleam's Characters
by
Gleam
Mon Feb 17, 2020 5:37 pm
»
Gleam, the Healer
by
Baldirak Che'le
Mon Feb 17, 2020 3:03 pm
»
Looking to rp with anyone
by
Tharasis
Sun Feb 16, 2020 4:36 am
»
Character Compilation - Sun
by
Selthies
Fri Feb 14, 2020 8:39 pm
Top posting users this month
Who is online?
In total there are
7
users online :: 0 Registered, 0 Hidden and 7 Guests
None
Most users ever online was
315
on Mon Nov 04, 2019 1:22 pm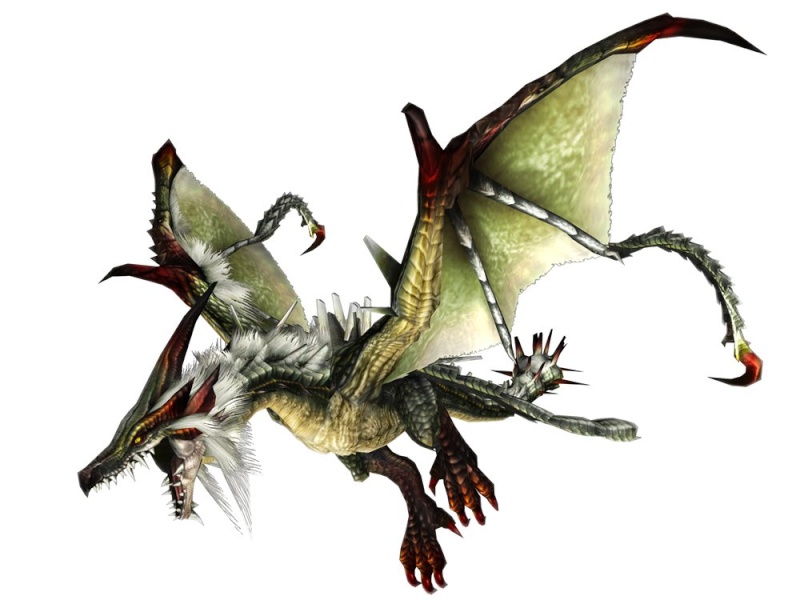 Name:
Enkidu Kyurosu
Alias:
The Golden Leash
Age:
20
Gender:
Male
Sexuality:
Heterosexual
Personality:
Enkidu is well-known and considered very honorable, and treats those with him as his equal, even if their rank says otherwise. Enkidu refuses to give up when he believes something is wrong and will break a rule to do what is right.
He is a hopeless romantic and superstitious, believing in the idea of entwined fate and the way of the stars. He is vexingly honest and never holds back in expressing his thoughts and feelings. He'll never stray from a fight or make excuses if he loses, and hopes his opponents will do the same.
Interests:
Glory/ Honor/ His equals/ Skywings/
Dislikes:
To be looked down on/ Snow/ Enclosed areas/ Nightwings/ Cowardice/
Fears:
Taphophobia
General Appearance
Height:
15 ft.
Scales:
Stormy gray, lethal scales that transition to bloody red highlights around his body, such as his wings, claws, and edges.  
Eyes:
A nearly glowing golden color, with sharp slit iris
Appearance:
A relatively large for a Skywing, yet an agile and serrated frame that screams lethal. Covering the gray and red scales in a white mane, the fur covers small spikes laid across down his body that emits excess red lightning when using his abilities to give a sinister feel from the outside. Much larger, arched spikes are laced throughout on his wings, and some sleeked back on his long and narrow head.
The golden, tattered and jagged wings of his carry the segmented pairs of 'chain hooks' extending from the phalanx of his wings, and are fully controllable if need be. Splitting off from the base of the tail and flowing alongside it, the tail situated inbetween them, are binders that hide an extra set of 'chain hooks' inside.
Tribe Information and StatusTribe:
Skywings
Rank:
Guard
Family:
N/A
Mate:
N/A
Hatchlings:
N/A
Skills and AbilitiesStrengths:
Able to change direction on the spot mid-flight/Eye-sight stays the same even at top speeds/Has a spike-ridden frame/Not easily phased in losing situations/
Special Abilities:
Chains of Heaven: The segmented chains on Enkidu can channel his lightning for massively damaging strikes, and can inject the lightning into his opponent if the chains are latched onto them, but only makes general movement harder.
Golden Judgement: The chains face forward and stiffen up, gathering lightning inside them, and releasing it in the form of lightning spheres. They don't home in automatically, and initially travel a straight path, and home in if they get near a dragon within 5 feet with a wide arc.
Weaknesses:
While fast and agile, Enkidu's body is very fragile and takes damage easily. When using Chains of Heaven, constant usage of continuous lightning drains him and leaves him weak, so to inject lightning into a enemy cannot last longer than a post. Golden Judgement, while not lethal, is painful due to the high shock, and only does major damage if hit repeatedly.
Spheres only travel 200 feet before losing energy.
Combat Style:
Fast and non-stop, usually dealing in hit-and-run type attacks, or staying at a distance. While CQC (Close Quarters Combat) is an option, it's one Enkidu tries to avoid at first.
BackgroundHistory:
Instructed to leave blank until world lore update
RP Sample:
Enkidu landed on the dusty battleground, his image of the field from the information he was given, had been completely destroyed. His own soldiers had been running, hiding, and flying away in the hopes of living, throwing away the wishes of those who stayed behind to fight for the sake of living themselves.
"Are these my soldiers..?"
The lightning started sparking from his back, as he leered around the scene before him. Despite the cowardice they showed, they were also his own, and lives to be saved. His lightning channeled into his chains, and in an instant he took to the skies. In just a few moments, he was at a point in the sky, that any who looked up to see would be blinded by the sun. Breaking into a dive, he reached top speed toward the sandy ground. "Mongrels like these.. Need to be restrained!" Past the point any one would consider too late, Enkidu's speed almost stopped on the spot. His body struggled to fight the force, but in a split moment, his speed resumed into a forward burst toward his enemies.

Enkidu

SkyWing Guardian





Posts

: 4


Reputation

: 0



_______________________
Sly's theme. Enjoy!
Spoiler:

Sly

NightWing Enforcer





Posts

: 619


Reputation

: 15


Location

: Australia




---
Permissions in this forum:
You
cannot
reply to topics in this forum