Quick Links
Site Rules
Contact Staff
Celestia: astral@rpgdragons.org Baldirak: baldirak@rpgdragons.org
Latest topics
»
EarthWing Ranks
by
Neltharion
Yesterday at 4:04 pm
»
Silence, Lies, and Ink (Hildrhilt)
by
Chogath
Yesterday at 2:53 pm
»
Storms and Mountains [Nelthy]
by
Neltharion
Yesterday at 12:49 pm
»
Leaving Home [Attor]
by
Helia
Yesterday at 12:16 pm
»
In Need of Direction (Gifted Crystals)
by
Atarijor XVI
Yesterday at 11:56 am
»
A Barrel of Fish
by
Elara
Yesterday at 11:05 am
»
Unexpected Repercussions (Tenebris)
by
Shira
Yesterday at 10:52 am
»
Petram, Stone-born
by
Baldirak Che'le
Yesterday at 10:41 am
»
To Hell and Back (Nelth)
by
Neltharion
Yesterday at 10:22 am
»
Take These Broken Wings ((Vilkas))
by
Perula
Yesterday at 10:12 am
»
I Could Make You Care (Helia)
by
Helia
Yesterday at 12:50 am
»
Gandalf the Sorcerous Dragon
by
Baldirak Che'le
Sat Apr 04, 2020 5:02 pm
»
Xajiva - The Protector
by
Baldirak Che'le
Sat Apr 04, 2020 2:06 pm
»
Jackie's Characters
by
Jackie
Sat Apr 04, 2020 11:39 am
»
The Ranks of the IceWings
by
Xajiva
Sat Apr 04, 2020 11:04 am
»
Something to Care About
by
Abbadon
Sat Apr 04, 2020 8:47 am
»
I knew I forgot something!
by
Jackie
Fri Apr 03, 2020 4:41 pm
»
Double Trouble (Open to All, Located in Twilight Imperium)
by
Noctis Umbra
Thu Apr 02, 2020 6:52 pm
»
Two Heads are Better than One (Twilight Imperium)
by
Noctis Umbra
Thu Apr 02, 2020 6:38 pm
»
Finally Meeting (Paradox)
by
Soshi
Thu Apr 02, 2020 1:53 pm
»
Nelthy's Characters
by
Neltharion
Thu Apr 02, 2020 9:27 am
»
Àlamei, of Lightning and Flame
by
Baldirak Che'le
Thu Apr 02, 2020 8:59 am
»
Once I'm gone
by
Andromeda
Wed Apr 01, 2020 7:33 pm
»
Reunion (Astral)
by
Astral
Wed Apr 01, 2020 7:29 pm
»
On The Moon (Baldi) [Finished]
by
Baldirak Che'le
Wed Apr 01, 2020 1:45 pm
Top posting users this month
Who is online?
In total there are
6
users online :: 0 Registered, 0 Hidden and 6 Guests
None
Most users ever online was
315
on Mon Nov 04, 2019 1:22 pm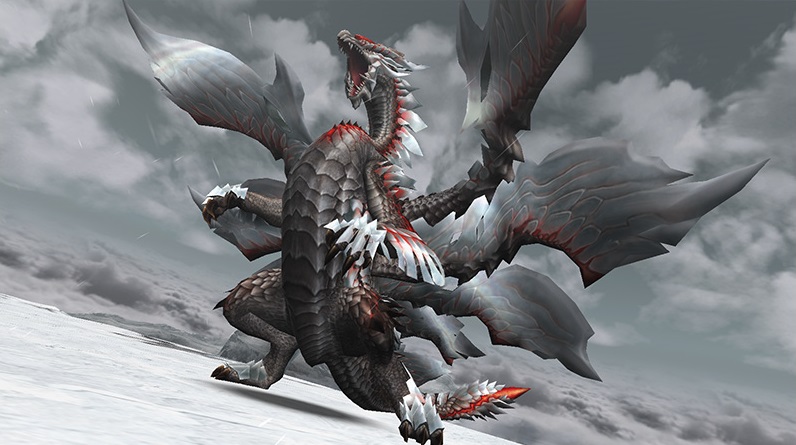 Personal InfoName:
Ayren
Alias:
Styll, or Silver
Gender:
Female
Sexuality:
Heterosexual  
Personality:
Ayren's personality varies. One day, she could be as sweet and loving as a wife in a good mode. The next? As venomous as a snake who was just stepped on. Ever-changing as the clouds in the sky she so loves, only one constant remains. She's always up to a challenge, and always up for a good wrestle.
Interests:
            Fly
            Glide
            Perform tricks in the air
            Eat
            Float mid-air
            Art and diagram making.
Dislikes:
            Being too slow
            People talking too much
            Other dragons belittling her
Fears:
            Ayren has a minor case of Aquaphobia- as she fears drowning. She can swim in ponds and lakes, but loathes the sea.
General AppearanceHeight:
30 feet tall.
Scales:
Silver/Amber on her back, to a bright steel-gray at the tip of her wings. Her chest is crimson, along with her fore paws and hind legs, in picture-associated spots.
Eyes:
Crimson with silver iris's
Appearance:
Ayren has eight wings, and two large spikes just above her hind legs. Each wing has a base of crimson red, before being coated in steel. Each scale was painfully coated in the metal, yet hold no hindrance to her flight. This is a result of years of working around it, building the muscle to gain the flight once more. Aside from that, it's a light coating, enough to act as armor, but little enough to allow movement.
Tribe Information and StatusTribe:
SkyWing Master Race
Rank:
Guardian
Family:
They're long dead.
Mate:
N/A
Hatchlings:
N/A
Skills and AbilitiesStrengths:
Strength. Literally. Ayren has enough strength to be coated in a steel-aluminum alloy, and still be one of the fastest SkyWings to date by using her eight wings to propel herself through the sky. Aside from that, she also has the whole steel thing to make herself a living razorblade. With this strength, she can also throw excess blades- forged in her home and attached at specific points on her wings -with accuracy. Granted, the reserves of these blades are minimal.
Special Abilities:
Ayren can make a small storm out of the excess blades she has. Along with creating a 'Blade Storm' she can use the gales for a 'speed boost' to launch herself at her opponent, going mainly for physical contact. The blade storm is typically in a cone that ranges to a maximum of 60 ft in front of her. The razors are 3ft in length, by 5 inches width.
Weaknesses:
Her fear of the sea, and the steel/aluminium alloy coating her. While she can't feel it, it can still be melted off of her, frozen into brittleness, etc. Though, as it's a steel-alloy, cold doesn't affect it as MUCH, since she has to fly in such conditions regularly, and neither does rust.
Combat Style:
Cut'm up. Aim for the wings.
BackgroundHistory:
Opt out.
RP Sample:
The air currents beneath her wings were warm today. The thermals lifting all eight points perfectly, allowing the dragoness to lazily drift in a circle above my den. The cliffs below her were beautiful, the mountain she had chosen was vast and mighty compared to herself.  The EarthWings had used this very area once, as a great valley rested beneath Ayren's home. Several tunnels were covered through the spine of the once great ridges, making large dens for food, or new habitats for other dragons. Tilting more, she began her descent towards the large maple woods, looking for the cut that split the top of the cliff from her home.
There
The opening was almost indiscernible from the bottom of the valley, and even the top. A large cut was made from both, much like you would make to create a whistle from a reed. The cavern was homey, and many replacement blades scattered the floor. Ayren's bed was in the corner, beside it a book on smithing. Vulcan teachers, Vulcan leaders, and Vulcan crafts. Several molds were around a fireplace, along with a basin of water. Pictures of herself were all around the walls, along with diagrams depicting the way to form metal around a dragon's scale.
Moving slowly, Ayren carefully grabbed a whetstone, and began to sharpen the tips of her wings. She knew what she had been called for, and what would soon be coming.
War. War, never changes.
Last edited by Styll on Wed Nov 18, 2015 8:14 pm; edited 2 times in total

Styll

SkyWing Guardian





Posts

: 2


Reputation

: 0



So for weaknesses, is rusting included?

You might also need to be specific about your speed, as being the fastest Skywing AND have a body that is literally made of steel razors seems to be a far too powerful combination. You also have a ranged attack as well with the storm blades, which doesn't really match with your strengths. Might want to go over this.

Aside from that, it's all good. Bump when done.
_______________________
Sly's theme. Enjoy!
Spoiler:

Sly

NightWing Enforcer





Posts

: 619


Reputation

: 15


Location

: Australia



Steel-Aluminium alloy, my dear friend. It's a light composition, the equivalent to hard leather armor for humans. No, it doesn't rust, but it does melt and get brittle with certain temperatures.

ONE of the fastest, this is because of her strength/endurance. The steel alloy is about as heavy, all together, about 70lbs.

I have no idea where to put that in on her bio, so I'm more or less adding it to the bump.

Styll

SkyWing Guardian





Posts

: 2


Reputation

: 0



I'm going to fix that signature later...


(Bump)

Fatalis

IceWing Guardian





Posts

: 9


Reputation

: 0



It's all good for me.

Just need to add a few things, mainly if there are any limitations to the blade storm, razors and if they can be dodged or avoided (sorry if I'm asking for specific details but just need to make sure these powerful combinations are not 'sure hit' moves). Aside from this, I think its ready for approval.
_______________________
Sly's theme. Enjoy!
Spoiler:

Sly

NightWing Enforcer





Posts

: 619


Reputation

: 15


Location

: Australia




Fatalis

IceWing Guardian





Posts

: 9


Reputation

: 0



Hmm...60ft is pretty long.

I know this part is hard but, is there a way for foes to counteract/defend against the bladestorm or from Ayren rushing into them? E.g. is it easy to dodge? Block?

After that, then I'm definitely sure that's all I need for approval. Sorry for this delay.
_______________________
Sly's theme. Enjoy!
Spoiler:

Sly

NightWing Enforcer





Posts

: 619


Reputation

: 15


Location

: Australia



It's no issue, I'm always willing to help solve the kinks.


60 feet in a cone. The cone starts from Ayren's maw, which when open is about (She's a 30ft tall dragon, so her proportions say that fully open her maw is a max of 3-4) 3 feet. Dictating from that, 60 feet out means that the cone has to start in an inch radius for her 'Storm' as it's minor wind magic. This means that she would have to thrust her eight wings to throw 3ft long daggers. Since she would have to use at least four to remain hovering, she can only throw four at once. They're fairly large, which means that yes, you can dodge them. AT the max length of 60 feet (The cone) the width would be about 20 feet wide. Most dragons are 40+feet. So, while yes she could cut/stab with those blades, she has to remain in place to summon the storm. Though she can use the currents to move herself, she can't until she's finished summoning said storm. This would mean since only four razors are being funneled through what is, in essence, a tornado, they would only have to be dodged by dodging the tornado. I can draw a graph if you wish. It's not that broken of an ability if the user has to: Sit to use it, have a MAXIMUM effective range of 60ft, which is twice as long as her, remember? and most dragons can duck a tornado when it's only 20ft in diameter. This is mainly used as a last-resort skill, when she's pinned.

Fatalis

IceWing Guardian





Posts

: 9


Reputation

: 0



Alright. Thanks. This seems good to go now.

Pre-APPROVED.

Notify an admin to help you with colour name and badge.
_______________________
Sly's theme. Enjoy!
Spoiler:

Sly

NightWing Enforcer





Posts

: 619


Reputation

: 15


Location

: Australia




---
Permissions in this forum:
You
cannot
reply to topics in this forum