Latest topics
»
A Call to Arms (Twilight Imperium)
by
Baldirak Sapiens Draco
Today at 12:03 am
»
Night Wing question
by
Baldirak Sapiens Draco
Yesterday at 7:27 pm
»
The land of Mists (Open to All)
by
Baldirak Sapiens Draco
Yesterday at 7:26 pm
»
Out for a stroll (Open)
by
Destella
Yesterday at 5:15 pm
»
I'm still here.
by
Baldirak Sapiens Draco
Mon Feb 19, 2018 4:45 pm
»
Mending and Adjusting (Humans Only)
by
Súl Iolar
Fri Feb 16, 2018 6:33 am
»
Malaki
by
Baldirak Sapiens Draco
Thu Feb 15, 2018 7:08 pm
»
The Order of Starlights, The Crown of the  Nebula, and The Sky Throne
by
Attor
Thu Feb 15, 2018 12:52 pm
»
Summers Past (A Harvest Moon RP!)
by Guest Tue Feb 13, 2018 7:09 pm
»
Remban, the Stubborn
by
Remban
Tue Feb 13, 2018 6:39 pm
»
Hello!
by
Remban
Tue Feb 13, 2018 12:45 pm
»
Greetings and salutations!
by
Baldirak Sapiens Draco
Mon Feb 12, 2018 7:07 pm
»
The Mentor Program
by
Wake
Mon Feb 12, 2018 3:57 pm
»
Asch the dragon
by
Baldirak Sapiens Draco
Thu Feb 08, 2018 7:07 pm
»
Rivalries Don't Necessarily Have to be Bitter (Read Only)
by
Svadilfare
Thu Feb 08, 2018 11:19 am
»
Bombarda WIP
by
Kya
Wed Feb 07, 2018 4:34 pm
»
Jack has returned (any one allowed in the fw lands)
by
jack fire
Wed Feb 07, 2018 4:30 pm
»
Ollo I just joined
by
Svadilfare
Wed Feb 07, 2018 3:45 pm
»
The God of Fortune is Bored and Needs an Adventure!
by
Kelarth
Wed Feb 07, 2018 2:56 pm
»
Itsa me Asch
by
jack fire
Wed Feb 07, 2018 9:47 am
»
Sorry for my absence
by
Asch
Mon Feb 05, 2018 5:52 pm
»
An Odd Set of Twins (Story Submission)
by
Baldirak Sapiens Draco
Fri Feb 02, 2018 11:57 am
»
im back and im ready
by
jack fire
Fri Feb 02, 2018 5:55 am
»
Silvynath the rogue
by
Baldirak Sapiens Draco
Mon Jan 29, 2018 8:59 am
»
Wake: The Sea Spirit
by
Baldirak Sapiens Draco
Mon Jan 29, 2018 12:38 am
Quick Links
Contact Staff
Celestia: astral@rpgdragons.org
Top posting users this month
Who is online?
In total there are
5
users online :: 0 Registered, 0 Hidden and 5 Guests :: 2 Bots
None
Most users ever online was
110
on Mon Jan 25, 2016 3:47 pm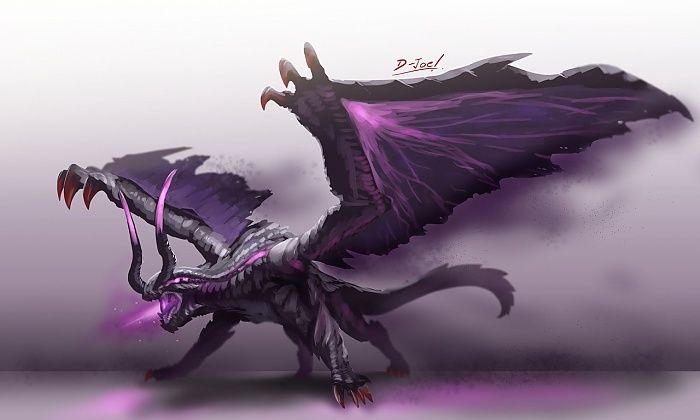 Personal InfoName:
Aerun Sedaeith
Alias:
Basaka
Age:
21 Human Years, 630 Dragon Years
Gender:
Male
Sexuality: Heterosexual
Personality:
Aerun is a quiet male, most of the time. A dragon of few words, he tends to avoid large crowds. Though me may make himself an outcast, it doesn't mean he is, at all, antisocial. He prefers the outside as he has severe rage issues. When not angered, he is polite. As honorable as a human knight, and just as noble. However, when enraged.. Aerun is not a being to be messed with. He almost immediately turns into a brutish warrior, taking down anything and everything in his path. Berserker is more than just a title- it is his being.
Interests:
    Art
    Nature
    Swimming
   Meditation
    Nature in general
Dislikes:
    Large crowds
    War
    Killing
Fears:
    Aerun fears himself. He fears that one day, he will become so enraged that he won't be able to come back from it. That it will consume him entirely, like a flame over a piece of paper.
General AppearanceHeight:
80' 5"
Scales:
Aerun has black scales that meld into a deep purple at the tips of his wings, tail, horn, and claws. The underside of his wings are silver and bright purple, looking like the sky painted with purple, violet, black, and silver.
Eyes:
His eyes are bright purple, and froth with psychic energy when angry.
Appearance:
Muscular, broad shouldered, considered handsome by any standard. His armor is black, and is scratched, beat, and bent in some parts. Strapped to each of his legs, and his tail, On his tail is a hook, to catch his opponent and draw them to him.[/b] (Your character's general appearance. Weapons and other accessories must be included)
Tribe Information and StatusTribe:
NightWings.
Rank:
Guardian
Family:
None known, dropped off and adopted by the tribe in general
Mate:
N/A
Hatchlings:
N/A
Skills and AbilitiesStrengths:
Raw power, a cunning mind when not enraged, and a strong sense of honor. When enraged.. Imagine him as a bulldozer.
Special Abilities:
Rage- Aerun becomes entirely consumed by mindless hatred and anger, before losing sense of everything but the focus of that rage. This, sadly, can include his allies..
Weaknesses:
Rage against his allies. He also has pretty bad eyesight, and has to use his other senses more than sight. This can lead to sensory overload, which is why he avoids crowds
Combat Style:
He uses reinforced claws to battle, and a metal mouthpiece. He normally goes for the vitals, but if the opponent is good, he tries to go for the limbs. He starts, however, by ripping the membrane of the wing with the spikes on his tail
BackgroundHistory:
Dropped off to the tribe when he was a day old by a rogue, he grew up not knowing a true relationship with his parents. Training, he grew to be a formidable ally.. even with his rage issues. Not much is known about him.
RP Sample:
Rage. Hot, roiling, liquid fire coursed through the NightWing's body, his scales rippling with the raw power waiting to be unleashed. A growl ripples through the drake, his eyes burning with the hatred that's within him. The smaller rogue let out a pitiful cry, even as the NightWing's blood dripped onto him from the scratch the rogue gave him on his jaw. Aerun could feel the bones compressing under his weight, the struggled gasp from the lungs of the rogue rippling the scales. Drawing back his head, the drake unleashed a roar into the pinned dragon's face, flecks of blood and spit coating the Lizard's face. The mental battle within the black drake's head finally subsided, the hot rage overflowing like a volcano. With the last bit of sanity, Sedaeith let out a cry- a cry so filled with pain and grief, you'd think it was the rogue as he gave his last breath, before being torn to shreds from the well of rage that was being tapped by the black being before him.
Last edited by Basaka on Sun Nov 15, 2015 5:09 pm; edited 3 times in total



Posts

: 22


Reputation

: 0



If you can, please tidy up your app? It looks good so far, but I may ask a few more questions later on.

Remove the paraphrases in brackets, and don't use bold texts for your bio.
_______________________
Sly's theme. Enjoy!
Spoiler:
NightWing Healer





Posts

: 618


Reputation

: 15


Location

: Australia



Sorry about that, I thought I had deleted everything in brackets. Sorry about that!
_______________________
Alt Accounts:

Fatalis, Styll,  and Erynn
Basaka:



Posts

: 22


Reputation

: 0



_______________________
Sly's theme. Enjoy!
Spoiler:
NightWing Healer





Posts

: 618


Reputation

: 15


Location

: Australia





Similar topics
---
Permissions in this forum:
You
cannot
reply to topics in this forum