Quick Links
Site Rules
Contact Staff
Celestia: astral@rpgdragons.org Baldirak: baldirak@rpgdragons.org
Latest topics
»
The Hatchling in The Snow (Open)
by
Snowblaze
Today at 11:42 am
»
Father and Child Bonding Time (Cygnus/Sul and El)
by
Súl Iolar
Tue Feb 12, 2019 4:35 pm
»
How to raise your dragons (Private Svad)
by
Cygnus
Sun Feb 10, 2019 1:56 pm
»
Finaly Home(Private/Snowblaze)
by
Snowblaze
Sun Feb 10, 2019 12:23 pm
»
The Search (Open to All)
by
Baldirak Sapiens Draco
Sat Feb 09, 2019 8:50 pm
»
Anguis Tenebris
by
Baldirak Sapiens Draco
Sat Feb 09, 2019 3:39 pm
»
The Hot Spot For Assassins (OPEN)
by
Svadilfare
Fri Feb 08, 2019 10:20 am
»
Drakon the Pet
by
Baldirak Sapiens Draco
Mon Feb 04, 2019 4:59 pm
»
Blood Trail in The Sand (Open)
by
Servius
Mon Feb 04, 2019 1:23 pm
»
A Hatching [OPEN]
by
Ptelea
Mon Feb 04, 2019 1:16 pm
»
the vulpine clans
by
tvc member
Thu Jan 31, 2019 2:42 pm
»
Stricken with a Sickness. . . Or Something More? (Súl Iolar)
by
Súl Iolar
Thu Jan 31, 2019 10:44 am
»
A Walk Through the Cold (Open)
by
Snowblaze
Thu Jan 31, 2019 9:25 am
»
Alternate Origins: A Multiverse Adventure (Open to all)
by
Azorius
Wed Jan 30, 2019 12:12 pm
»
Snowball
by
Wake
Mon Jan 28, 2019 10:49 am
»
On the Hunt (Tharasis)
by
Tharasis
Sat Jan 26, 2019 1:43 pm
»
Character Voices!!
by
Wake
Tue Jan 22, 2019 12:54 pm
»
Phealyn
by
Baldirak Sapiens Draco
Sun Jan 20, 2019 8:30 am
»
An unexpected encounter ( Private w/ Hildrhilt )
by
Tharasis
Sat Jan 19, 2019 6:35 pm
»
Comfort Zones (Hildrhilt)
by
Atarijor XVI
Fri Jan 18, 2019 6:44 pm
»
Bit of a character builder
by
Hildrhilt
Wed Jan 16, 2019 7:20 pm
»
Soulcry changes his diet, (solo/open)
by
Soulcry
Tue Jan 15, 2019 5:08 pm
»
Soulcry, the Atmosphere Dragon
by
Baldirak Sapiens Draco
Tue Jan 15, 2019 1:20 pm
»
An Attack by the River (Story Submission!!)
by
Lori Iolar
Sat Jan 12, 2019 6:21 pm
»
An Important Question (Story Submission!!!)
by
Lori Iolar
Sat Jan 12, 2019 5:11 pm
Top posting users this month
Who is online?
In total there are
10
users online :: 0 Registered, 0 Hidden and 10 Guests :: 1 Bot
None
Most users ever online was
110
on Mon Jan 25, 2016 3:47 pm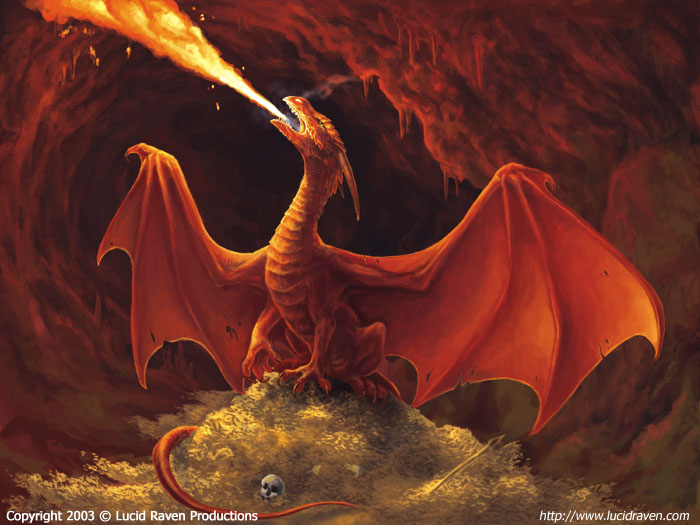 Personal InfoName:
Alyas von Davian Saiorse (Given/Real Name), Agamenon (Created/Fake Name)
Alias:
The Unknown Nameless
Age:
28 human years
Gender:
Male
Sexuality:
Heterosexual
Personality:
Alyas, a rather arrogant dragon who pretty much despises those below him. He thinks quite highly of himself and would only act on his own will, rather than others. He pretty much feels no sympathy to others' sufferings and would care less, a word to describe him would be 'despicable'. He's also rather rash and brazen, as well as quite the violent one and he would start up a huge fight just to get what he wants, which he usually always does. Should someone defy his commands? He would see to it that they are severely punished. He hates it when someone is above him at all costs, and would make it his entire goal to crush the higher-ups once and for all.
He has a huge superiority complex, always acting like the above in order to show the world that he can be the best. He does NOT take being ridiculed easily, even little jokes about his failures will result in the poor dragon getting their neck crushed. There are few who can put up with him since he's never ever shown another dragon his mistakes and true feelings. Inside, the arrogant and delinquent-like behaviour is all a way to hide his weaknesses, and he truly feels hurt and saddened on the inside, and is a rather revengeful character. Though unlikely, it is possible for Alyas to show hints of kindness towards others, though doing so would be extremely tough to see him be.
Interests:


Indulging in warcraft and weaponry

Polishing his skills in fights and his claws

Commanding others to do his bidding when he's too lazy

Taking charge in situations of all sorts

Dislikes:


When others defy him

Being pressed for answers

When others give him a time limit to do things that he doesn't even enjoy

Being bossed around

Fears:


Having his weaknesses exposed for the world to see

Catagelophobia - Fear of being ridiculed

Kakorrhaphiophobia- Fear of failure or defeat

General AppearanceHeight:
138 feet
Scales:
Shades of dark rust red to blood red
Eyes:
Golden yellow-orange
Appearance:
Alyas has a rather large, muscular build, the result of his arduous training, and also a wingspan of 50 feet, and his wings are tipped with black, making it appear as it had been singed with fire. He also wields a rather sharp set of teeth, horns and claws, his teeth being able to snap an iron pipe in half, and his claws, when scratched will prove fatal and his horns can be used to spear a bull through. The only accessory he has, is on his long slim rust red tail, is a row of chain-connected silver rings with a skeletal dragon wings carved into the middle ring.
Tribe Information and StatusTribe:
FireWings, Ex-Rogue
Rank:
Guardian
Family:
Basilius (Father-Missing?), Scavola (Mother-Deceased)
Mate:
N/A
Hatchlings: N/A

Skills and Abilities
Strengths:


Fighting enemies who are bigger in size than he is - No matter how large or heavy his opponent, he always finds a way to wear them down and completely destroy them

Thinking up war strategies - Because of his violent nature, his smarts and wit rarely ever show through. He is able to analyze situations and come up with the best possible offense and defense to bring down an enemy

Special Abilities:


Sharpened senses when faced with potentially dangerous enemies - His five senses automatically increase from sharpened hearing and smelling senses to being absolutely perceptive and being able to even feel the lightest speck of dust on his scales

He's able to extract a second pair of teeth behind his first pair - The second pair of teeth makes the damage to the opponent even higher especially with the increased number of wounds

Weaknesses:


Can't deal with stress easily - This is pretty straight forward, stressful situations get to him quite easily, especially when time limits or deadlines are set. He cannot think straight at all

Is extremely violent, provoked or not provoked - Also quite straight forward. He has a bad habit of lashing out at others. This is a weakness because it causes others to fear him and also he tends to injure a lot of dragons around him

Combat Style:
Alyas has a rather ruthless style of combat which is guaranteed to cause a lot of bloodshed. From tail whips and, his favourite tool of combat, his sharp teeth he is very proud off. He also does occasionally use a long spear made from one of his horns that had been broken off at one point.
BackgroundHistory:
Alyas had a rather grim past, he had never felt accepted by society, from a hatchling and from then on. He always felt like everyone was laughing at him, and that his mistakes were unacceptable, causing him to grow into a rather perfectionist individual. His upbringing did no good either, he was always challenged to fights and bullied, which made him feel like only the strong survive and took it as a way to cover up his weaknesses. At one point, he left the tribe temporarily, changing his name to Agamenon, and still keeps it, because he feels shamed by his full name, hating it when people use it to call him by it. Not many dragons know his real name either.
The reason why it is almost impossible for Alyas to willingly show care for someone is mainly because of his father's influence. His mother lost her life early due to the fact that she had mercied humans from killing them, but instead, the humans soon after returned to kill her instead. This had badly affected his father and his father, Basilius raised Alyas himself, teaching him that a warrior should never show "pathetic" emotions such as sadness or happiness as that would only get in the way of his battles.
Being raised with that in mind, Alyas himself became afraid to show any sort of emotion towards others in fear of being ridiculed for doing so. Thanks to that though, other dragons thought him strange and had ridiculed him about it. No one ever really showed much care for Alyas either, calling him demon dragon or a monster's child, because of his ruthless nature that developed from an inferiority complex of always being under another. Soon enough, he took revenge on those who ridiculed him (thankfully, he did not kill anyone) and left behind a trail of ash, leaving the FireWings for the first time and became a rogue.
RP Sample:
[refer to Cariharn's profile]
Last edited by Cariharn on Thu Feb 11, 2016 11:41 pm; edited 3 times in total
_______________________
"Never bother with those who can't understand, they're just stuck-up, uncivilized folks"
Cariharn's Bio
Theme:
Alts: Alyas, Tamira,
Kenshin
Hmm...you may need to explain how does fighting larger enemies become his strength. Also, how does thinking up war strategies play to his strengths?

With sharpened senses, how does it benefit him? Is he able to, e.g. see in the dark? And how does extracting his teeth benefit him in battle?
_______________________
Sly's theme. Enjoy!
Spoiler:
Added more explanation to the above mentioned
_______________________
"Never bother with those who can't understand, they're just stuck-up, uncivilized folks"
Cariharn's Bio
Theme:
Alts: Alyas, Tamira,
Kenshin
Finally, you may need to add a bit more description to your weaknesses, and then I think its good to go.
_______________________
Sly's theme. Enjoy!
Spoiler:
_______________________
"Never bother with those who can't understand, they're just stuck-up, uncivilized folks"
Cariharn's Bio
Theme:
Alts: Alyas, Tamira,
Kenshin
Pre-Approved.

Please notify an admin to give you the name colour and badge.
_______________________
Sly's theme. Enjoy!
Spoiler:
_______________________
"Fear me! Obey me! I am the one who will stand above all things! I am Agamenon!"
Theme Song:
Click here for Alyas' Bio!
Alts: Cariharn, Tamira,
Kenshin
FireWing Guardian





Posts

: 77


Reputation

: 0



_______________________
Sly's theme. Enjoy!
Spoiler:


Similar topics
---
Permissions in this forum:
You
cannot
reply to topics in this forum