Quick Links
Site Rules
Contact Staff
Celestia: astral@rpgdragons.org Baldirak: baldirak@rpgdragons.org
Latest topics
»
Cute Meets Chaos (private with Discord)
by
Discord
Today at 6:21 am
»
Teacher wanted 2
by
malaki
Sun Dec 09, 2018 6:23 pm
»
The Search (Open to All)
by
Baldirak Sapiens Draco
Fri Nov 30, 2018 12:27 pm
»
Tharasis App
by
Baldirak Sapiens Draco
Fri Nov 30, 2018 8:40 am
»
Destella: The Feathered Serpent
by
Baldirak Sapiens Draco
Fri Nov 30, 2018 8:36 am
»
An unexpected encounter ( Private w/ Hildrhilt )
by
Tharasis
Fri Nov 30, 2018 4:06 am
»
On the Apex of Power (private w/ Tenebris)
by
Discord
Thu Nov 29, 2018 10:49 pm
»
Kingdom of Leostonnia
by
Tenebris
Thu Nov 29, 2018 5:00 am
»
Family Unit (solo,finished)
by
malaki
Sun Nov 25, 2018 7:05 pm
»
Strawhat // One Piece AU
by
Fuentes
Sat Nov 24, 2018 1:12 pm
»
I made a mistake
by
Baldirak Sapiens Draco
Thu Nov 22, 2018 4:04 pm
»
Hello~
by
Baldirak Sapiens Draco
Thu Nov 22, 2018 8:51 am
»
Leyonta (WIP)
by
Leyonta
Wed Nov 21, 2018 3:49 pm
»
Uhhh Hello
by
Wake
Wed Nov 21, 2018 12:28 pm
»
Father and Child Bonding Time (Cygnus/Sul and El)
by
Súl Iolar
Fri Nov 16, 2018 5:28 am
»
A Glimmer of Hope in the Darkness (Starlight Order only)
by
Haneul
Thu Nov 15, 2018 11:26 am
»
Edge of Success (Aftermath continued)
by
Haneul
Thu Nov 15, 2018 11:16 am
»
In Hunt of Survivors (Twilight Imperium, Open to all)
by
Maleboga
Sun Nov 11, 2018 9:54 pm
»
Story Submission: A Dragon in the Southern Skies (Multiverse Contest.)
by
Baldirak Sapiens Draco
Sun Nov 11, 2018 3:50 pm
»
Nearan's Character Sheet
by
Nearan
Thu Nov 08, 2018 7:42 am
»
Trading Post (open)
by
Richard
Tue Nov 06, 2018 2:35 pm
»
Searching (Open to Dragons/Lessers)
by
Wake
Sun Nov 04, 2018 10:53 am
»
Audience with the God of Fortune (Wake)
by
Wake
Sun Nov 04, 2018 10:49 am
»
Cradore the Massive
by
Baldirak Sapiens Draco
Fri Oct 26, 2018 6:23 pm
»
Guryon the Vicious
by
Baldirak Sapiens Draco
Tue Oct 23, 2018 6:36 pm
Top posting users this month
Who is online?
In total there are
7
users online :: 0 Registered, 0 Hidden and 7 Guests
None
Most users ever online was
110
on Mon Jan 25, 2016 3:47 pm

So Areo, i got Eve for you, now we need a plot so i can use this beautiful charrie. So what do we do? Do we get kids? If so, how many? Oreo needs to do some famly work, not just Eve.
NightWing Vulcan





Posts

: 94


Reputation

: 3


Location

: In placeville



Yeah, I've been wanting kids. There is an unfinished RP for them somewhere... Also... Change your mate

Nevah! is not your mate :3
_______________________
Aero Dynamic
|
Dynamic Oreo
|
Wolf
|
Evaleen
|
Kaora
|
Rye
|
Atmosphere
|
Kayin
|
Khusavir
|
Thermo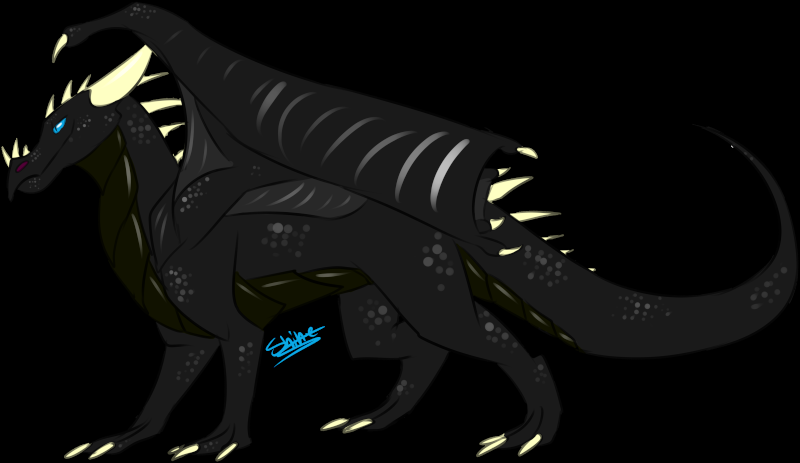 Posts

: 1136


Reputation

: 26


Age

: 16


Location

: Wherever I want




---
Permissions in this forum:
You
cannot
reply to topics in this forum