Quick Links
Site Rules
Contact Staff
Celestia: astral@rpgdragons.org Baldirak: baldirak@rpgdragons.org
Latest topics
»
Double Trouble (Open to All, Twilight Imperium)
by
Tharasis
Today at 8:33 am
»
On the Road Again, Part 2 [Open to Everyone]
by
Hildrhilt
Yesterday at 3:46 pm
»
ORKEV(edit)
by
Baldirak Sapiens Draco
Yesterday at 1:08 pm
»
Advisory Training: Part 2 (Wake)
by
Wake
Yesterday at 12:22 pm
»
To Claim an Island (RISK, DRF Edition)
by
Wake
Yesterday at 11:59 am
»
claiming of amethyst isle(RISK DRF)
by
Orkev
Yesterday at 6:51 am
»
All Alone? (Open)
by
Minnow
Yesterday at 6:13 am
»
Chogath, the Alchemist of Ink
by
Chogath
Sat Jun 22, 2019 7:45 pm
»
To Claim a Future (Risk Event)
by
Tenebris
Sat Jun 22, 2019 7:13 pm
»
claiming an island ( Risk, DRF edition )
by
Tharasis
Sat Jun 22, 2019 5:27 pm
»
Finding My Way Back (Kenina)
by
Baldirak Sapiens Draco
Sat Jun 22, 2019 4:30 pm
»
Updated Active Characters List
by
Baldirak Sapiens Draco
Sat Jun 22, 2019 7:43 am
»
Sins of Empire (Nerokius)
by
Nerokius
Sat Jun 22, 2019 7:15 am
»
Surviving Sovereigns (Baldirak)
by
Attor
Fri Jun 21, 2019 9:37 pm
»
Labors of Love (Khada Dís + Solomon)
by
Solomon
Fri Jun 21, 2019 7:51 pm
»
Introducing: RISK, DRF Edition!
by
Baldirak Sapiens Draco
Fri Jun 21, 2019 1:11 pm
»
Zylah Youngest Daughter of the Archon WIP
by
Zylah
Thu Jun 20, 2019 10:33 pm
»
Live Finds a Way (Order of Starlights)
by
Destella
Thu Jun 20, 2019 6:43 pm
»
Comfort Zones (Hildrhilt)
by
Hildrhilt
Thu Jun 20, 2019 3:59 pm
»
Map of Pyyria
by
Tenebris
Thu Jun 20, 2019 10:07 am
»
New Members Guide: Lore[WIP]
by
Tenebris
Thu Jun 20, 2019 10:00 am
»
City State of Ariophia
by
Tenebris
Thu Jun 20, 2019 9:56 am
»
Nation of Skaldgarde
by
Tenebris
Thu Jun 20, 2019 9:53 am
»
Father and Child Bonding Time (Cygnus/Sul and El)
by
Súl Iolar
Wed Jun 19, 2019 8:48 am
»
Seriously? Could you be any ruder to me? (Nightwings only)
by
Ozone
Tue Jun 18, 2019 7:06 pm
Top posting users this month
Who is online?
In total there are
8
users online :: 1 Registered, 0 Hidden and 7 Guests
Tharasis
Most users ever online was
110
on Mon Jan 25, 2016 3:47 pm

Deep in the center of the earth lives four tribes - the Barghest, the Chimera, the Sun Wolves, and the Frost Lions. They live together, yet not in complete peace.
High ranks and admin/mod ranks available!
Lore :

In the core of the earth, the very heart, deep, underground, are many tunnels. Some tunnels are freezing cold, below 0, and some tunnels are scorching hot, above 90. There are four legendary tribes that have made their homes here due to danger from humans - Chimera and Sun Wolves, the Flames, and Barghest and Frost Lions, the Glaciers. They are all rivals, but due to their temperature needs it is rare for the Flames and Glaciers to raid each other. Allies are rare, but can happen if needed...


  At the heart of their territories, before one side becomes cold and the other hot, there is a giant orb. The orb glows and has ever since the tribes first discovered it, when the humans found them.  Usually, the orb is clear, like a glass mirror. But legend has it that every 100 years, a face appears in the orb. The face of not only a Chimera, Sun Wolf, Barghest, or Frost Lion, but one of all four. It's details have bits and pieces of the species.


   The first time the face of the creature appeared, it gave a prophecy of great danger in 50 years. 49 years have passed since then, and few elders that had witnessed it remain. The younger Chimera, Sun Wolves, Barghest, and Frost Lions that remain think it is just a silly tale, but is this true? Will danger happen?
Click here to go to FaG!

_______________________
"Loyalty is what matters, and that exists now, not in the past. Loyalty has to be proved every day, in every piece of fresh-kill brought back from the clan, every clawmark on our enemies, every patrol, every training session."~Firestar in Sunset



Posts

: 61


Reputation

: 0


Location

: Wherever you need me to be.



Best name ever.... Derpse...

Derp Sea...

Derp See...

Derp Si...

Derp C...

Totally best name ever XD
_______________________
Aero Dynamic
|
Dynamic Oreo
|
Wolf
|
Evaleen
|
Kaora
|
Rye
|
Atmosphere
|
Kayin
|
Khusavir
|
Thermo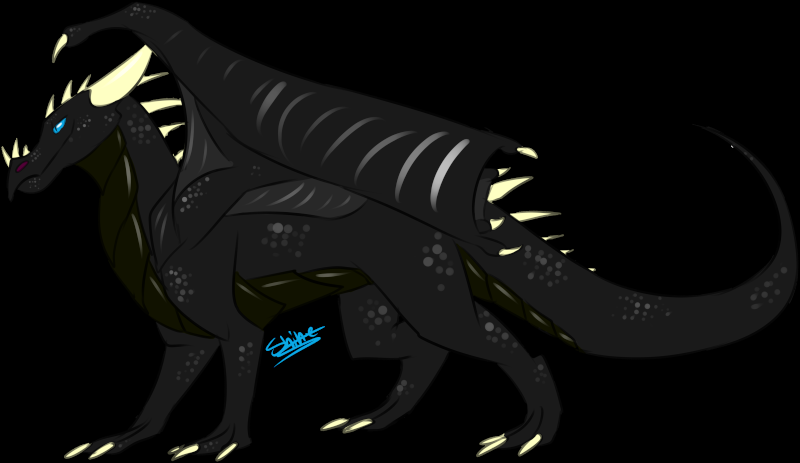 Posts

: 1136


Reputation

: 26


Age

: 16


Location

: Wherever I want





Similar topics
---
Permissions in this forum:
You
cannot
reply to topics in this forum