Quick Links
Site Rules
Contact Staff
Celestia: astral@rpgdragons.org Baldirak: baldirak@rpgdragons.org
Latest topics
»
The Mentor Program
by
Pinmat135
Today at 11:47 am
»
Hi, everyone!
by
Baldirak Sapiens Draco
Yesterday at 5:17 pm
»
Comfort Zones (Hildrhilt)
by
Hildrhilt
Yesterday at 4:14 pm
»
The Search (Open to All)
by
Hildrhilt
Yesterday at 3:48 pm
»
The Hatchling in The Snow (Open)
by
Snowblaze
Mon Feb 18, 2019 11:39 am
»
Father and Child Bonding Time (Cygnus/Sul and El)
by
Súl Iolar
Tue Feb 12, 2019 4:35 pm
»
How to raise your dragons (Private Svad)
by
Cygnus
Sun Feb 10, 2019 1:56 pm
»
Finaly Home(Private/Snowblaze)
by
Snowblaze
Sun Feb 10, 2019 12:23 pm
»
Anguis Tenebris
by
Baldirak Sapiens Draco
Sat Feb 09, 2019 3:39 pm
»
The Hot Spot For Assassins (OPEN)
by
Svadilfare
Fri Feb 08, 2019 10:20 am
»
Drakon the Pet
by
Baldirak Sapiens Draco
Mon Feb 04, 2019 4:59 pm
»
Blood Trail in The Sand (Open)
by
Servius
Mon Feb 04, 2019 1:23 pm
»
A Hatching [OPEN]
by
Ptelea
Mon Feb 04, 2019 1:16 pm
»
the vulpine clans
by
tvc member
Thu Jan 31, 2019 2:42 pm
»
Stricken with a Sickness. . . Or Something More? (Súl Iolar)
by
Súl Iolar
Thu Jan 31, 2019 10:44 am
»
A Walk Through the Cold (Open)
by
Snowblaze
Thu Jan 31, 2019 9:25 am
»
Alternate Origins: A Multiverse Adventure (Open to all)
by
Azorius
Wed Jan 30, 2019 12:12 pm
»
Snowball
by
Wake
Mon Jan 28, 2019 10:49 am
»
On the Hunt (Tharasis)
by
Tharasis
Sat Jan 26, 2019 1:43 pm
»
Character Voices!!
by
Wake
Tue Jan 22, 2019 12:54 pm
»
Phealyn
by
Baldirak Sapiens Draco
Sun Jan 20, 2019 8:30 am
»
An unexpected encounter ( Private w/ Hildrhilt )
by
Tharasis
Sat Jan 19, 2019 6:35 pm
»
Bit of a character builder
by
Hildrhilt
Wed Jan 16, 2019 7:20 pm
»
Soulcry changes his diet, (solo/open)
by
Soulcry
Tue Jan 15, 2019 5:08 pm
»
Soulcry, the Atmosphere Dragon
by
Baldirak Sapiens Draco
Tue Jan 15, 2019 1:20 pm
Top posting users this month
Who is online?
In total there are
5
users online :: 0 Registered, 0 Hidden and 5 Guests :: 1 Bot
None
Most users ever online was
110
on Mon Jan 25, 2016 3:47 pm
Page 7 of 7 •

1, 2, 3, 4, 5, 6, 7

First topic message reminder :

Today I was out hunting, the air was warm and humid, I could almost feel water acumulating on my scales. I was in a good mood this morning, getting to hunt alone was always the best, you didn't have to act like someone you weren't, so I was my happy self. I scented the air, smelling a lingering scent of deer and maybe a dragon, either way it wasn't a rogue, it didn't smell wild so I consetrated on the deer. I saw it, in the meadow by a small lake. This was what I was hunting for. I shook out my playfulness and got serious, stalking behind it like a cat and almost read to jump at it.
NightWing Tracker





Posts

: 68


Reputation

: 0



---
Loque was trying his best to look as collected as he usually was, but it was obvious the simple presence of Kaora was pulling him in a storm of emotions. A storm he didn't mind staying in. He was feeling like his love for her just guided his actions without asking for his consent. Not that he minded either. The black dragon let out an audible purr as the dragoness rested her head against his shoulder, watching her face with the corner of his eyes.
"I never slept so well. What about you? Is your paw better?" he asked her with a slight tint of concern.
The sky was beautiful today. Maybe it was so the other days, but today it seemed even better. It felt as if the sky was celebrating their union with a show of warm colors, just for them two to admire.
Kaora joined in with his purr, letting the vibrations clash and join together in sync. She let him ask his question before replying. "I slept wonderfully. And my paw? I'd say it's doing better than yesterday." She licked under his chin, almost like saying thank you for wondering.

The colors of the sky faded out with time, the pretty colors of the morning turning bright blue. Kaora just smiled and looked at Loque. Even if he wasn't as vibrant as the sky in the morning, he was still magnificent and handsome.
_______________________
Aero Dynamic
|
Dynamic Oreo
|
Wolf
|
Evaleen
|
Kaora
|
Rye
|
Atmosphere
|
Kayin
|
Khusavir
|
Thermo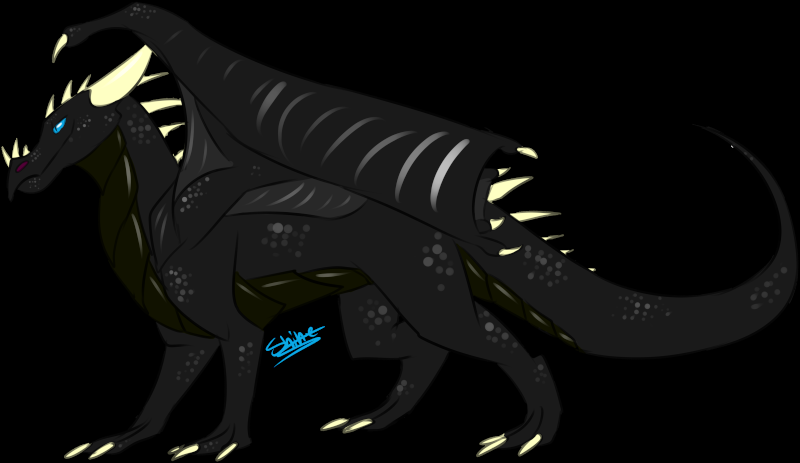 Loque had a deeper purr as Kaora licked under his chin. All this felt so good it was like being in a dream. After so long he had someone that was giving him the affection he had been lacking. Never before had Loque realized how much he had been craving for affection. He was feeling like he was melting on Kaora. For the first time of his life, he felt truly happy in the moment.
The black dragon closed his eyes, enjoying the feeling of his new mate on his side and the warmth of the rising sun on his face and chest. Oh how he wanted for this moment to never end...
When he opened his eyes again, he looked at Kaora and saw she had been observing him. Loque nuzzled the top of her head, widely smiling. Words weren't really necessary right now. They had all the time they wanted.
He looked so peaceful. The thought of it made Kaora smile. When he looked back at her she let him look at her and nuzzle the top of her head before she pecked him with another kiss. It was almost a taunting kiss, trying to get him to kiss her longer. She doubted he wouldn't take the chance to kiss her, but if he did it wouldn't bother her either way. She was here with him, and that was all she needed.
_______________________
Aero Dynamic
|
Dynamic Oreo
|
Wolf
|
Evaleen
|
Kaora
|
Rye
|
Atmosphere
|
Kayin
|
Khusavir
|
Thermo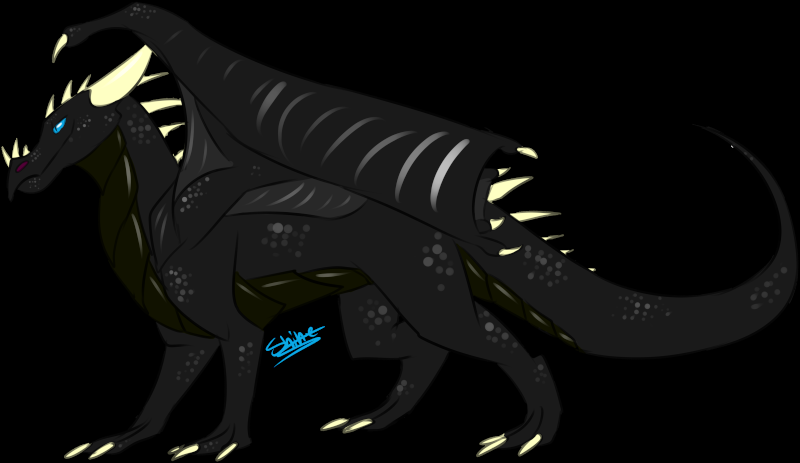 Loque had a wide smile as he gave Kaora a kiss, succumbing to the bait. He seemed pretty happy to take it, eagerly locking his jaws with her. The black dragon made the kiss last for as long as the two of them would want, purring through the whole ordeal. A while ago he would have considered a morning like this just an almost disgustingly sweet behavior, but now he could understand why that overly sweet morning was so good.
Once they would have broken the kiss, Loque would just stare at Kaora for a moment before speaking.
"So, is there anything you want to do today? Somewhere you want to go?" he asked her.
Kaora purred as her plan worked out. He took the kiss, like she highly expected. His purrs were louder, making her able to feel them more than her own purrs. Soon enough they broke the kiss, and not too long later he asked what she'd like to do today.

To be honest she had no clue what she wanted to do today. With her hurt paw they couldn't hunt or go on very long walks, and it'd be a pain to go up the stairs of the Shadow Refuge. "Well I have nothing planned and can't think of anything to do while still bothering to remember that my paw is hurt. Do you have any ideas?" The female asked, turning her head to the side. The morning sun was already wiping of the coldness of the early morning.
_______________________
Aero Dynamic
|
Dynamic Oreo
|
Wolf
|
Evaleen
|
Kaora
|
Rye
|
Atmosphere
|
Kayin
|
Khusavir
|
Thermo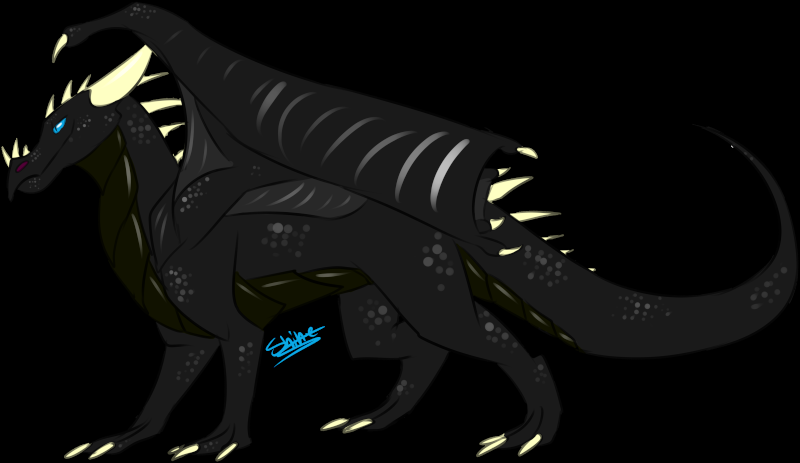 Loque purred and thought for a second. What could they do today indeed? Kaora's paw was seriously limiting the choices. Actually, there might even be only one left... His gaze turned toward the now arisen sun, the sky starting to get today's blue hue. But it didn't last long before he looked at Kaora, smiling.
"Oh well, there doesn't seem a lot we can do... So let's just enjoy the say right here, right now." he simply replied to her.
And before she could answer, he locked his jaws his hers, engaging a passionate kiss. All that kissing was getting at his head. The feeling was just so addictive he wanted to keep doing it. Kissing her, licking her, snuggling her... Loque wanted to convey how much he loved her, but even with a physical contact like this he couldn't convey how his heart was feeling like it would explode with happiness. It was the first time he cared about someone so much... And also the first time someone cared about him that much. This sure was taking him aback. Oh, well, it wasn't like they weren't enjoying these lengthy sessions of cuddling...
Kaora smiled when he suggested to stay right here. She could sit by him all day. He surprised her a bit when he locked his jaw with hers again, but she loved the feeling of it. Just to know that there was someone to go to if she needed anything or needed any support was comforting. All their kisses and cuddles were something she's never done with another dragon, but she loved it with him. He was special to her, and she'd never let anything happen to him if she could. Once they'd finish what seemed like a never ending kiss Kaora would say, "You know, I'm almost glad I hurt my paw. It means I get to stay here with you." Then she'd go in for yet another kiss.
_______________________
Aero Dynamic
|
Dynamic Oreo
|
Wolf
|
Evaleen
|
Kaora
|
Rye
|
Atmosphere
|
Kayin
|
Khusavir
|
Thermo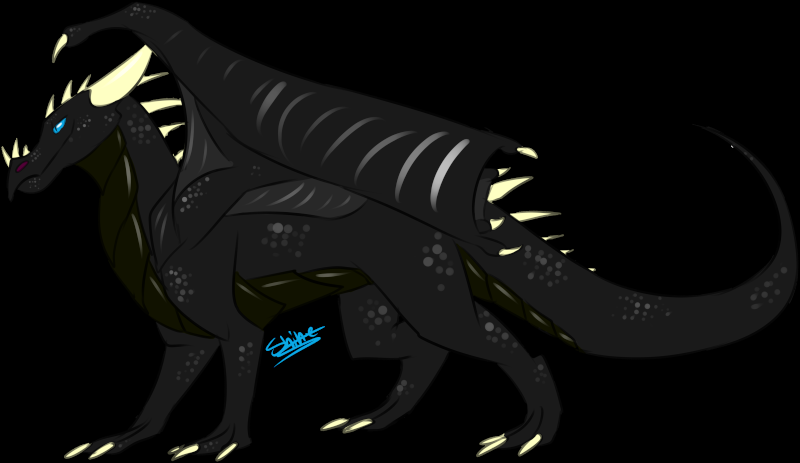 Loque enjoyed the long kiss while it lasted. It felt like lasting an eternity, yet not long enough to his taste. His closed eyes opened, looking at his mate's eyes with a dreamy look. This felt almost too good to be true. Yet the warmth in his hearth wasn't lying. He had a small chuckle, but a concerned look appeared on his face as Kaora mentioned her hurt paw. He glanced at the said paw, still wrapped in its bandages and support.
"We didn't really need that... I'm pretty sure we would have managed to find another pretext to skip work... Are you okay with that paw?" he asked.
Yet he didn't have the time to receive an answer before his concerns got muffled with yet another kiss. His muscles and face relaxed as he got into it. Yeah, that was a pretty good day, and he was more than glad to spend it with Kaora. If only it could last forever...

(Shall we stop there and start again in our new setting?)
Page 7 of 7 •

1, 2, 3, 4, 5, 6, 7


Similar topics
---
Permissions in this forum:
You
cannot
reply to topics in this forum