Latest topics
»
Itsa me Asch
by
Baldirak Sapiens Draco
Yesterday at 11:40 pm
»
When You Can't Run from Your Problems. (Cyclone and Typhoon, Sting)
by
Sting
Yesterday at 9:14 pm
»
I have an idea for a character, but I'm not sure if it'll be allowed. . .
by
Baldirak Sapiens Draco
Yesterday at 7:31 pm
»
Lilith
by
Baldirak Sapiens Draco
Yesterday at 7:28 pm
»
Name change?
by
Baldirak Sapiens Draco
Yesterday at 7:26 pm
»
Silvynath the rogue
by
Baldirak Sapiens Draco
Yesterday at 7:22 pm
»
An Odd set of Twins (Read/critic only)
by
Cyclone and Typhoon
Yesterday at 6:20 pm
»
An Attack by the River ((Súl Iolar, Lori))
by
Súl Iolar
Yesterday at 2:45 pm
»
Snow and Romance and... danger (Destella)
by
Destella
Yesterday at 4:58 am
»
Taking a Sick Day
by
Wake
Fri Jan 19, 2018 4:55 pm
»
Muddy footprints
by
Lori
Fri Jan 19, 2018 3:51 pm
»
AIVAS Calling - Dragonriders of Pern
by Guest Fri Jan 19, 2018 12:15 pm
»
A mobile game fit for dragon lovers such as we
by
Lori
Thu Jan 18, 2018 8:20 am
»
My Beowulf bb needs love and attention :( even though he pretends he doesnt want any. . .
by
Beowulf
Wed Jan 17, 2018 10:33 am
»
Break the Wheel [ season 7 AU Game of Thrones RP ]
by Guest Wed Jan 17, 2018 9:39 am
»
Ethereal Character Registration
by
Baldirak Sapiens Draco
Tue Jan 16, 2018 9:10 pm
»
I used a fake email, now I can't get my new character. . .
by
Baldirak Sapiens Draco
Tue Jan 16, 2018 12:04 pm
»
The Day is so... (Open to all)
by
Ragnarock
Tue Jan 16, 2018 8:26 am
»
A Dreamless Rest
by
Baldirak Sapiens Draco
Tue Jan 16, 2018 2:04 am
»
What happened? to this land i called home? (open to all)
by
Luke
Mon Jan 15, 2018 6:35 pm
»
What is There to Protect? (Gifted Crystals [Seawing/Icewing] only)
by
Chloe
Sat Jan 13, 2018 6:27 pm
»
Primal Minds
by Guest Sat Jan 13, 2018 11:12 am
»
Down Down And Down
by
JunEye
Fri Jan 12, 2018 7:10 am
»
'Souls RPG
by Guest Thu Jan 11, 2018 2:49 pm
»
I'm sorry for being innactive...
by
Lori
Wed Jan 10, 2018 2:20 pm
Quick Links
Contact Staff
Celestia: astral@rpgdragons.org
Top posting users this month
Who is online?
In total there are
6
users online :: 0 Registered, 0 Hidden and 6 Guests :: 1 Bot
None
Most users ever online was
110
on Mon Jan 25, 2016 3:47 pm
Personal InfoName:
MoonStone
Alias:
Moon
Age:
<1 year
Gender:
Female
Personality:
Nice dragon very kind and loving. Shy and doesn't do well in the spotlight. Gets mad only when something is amongst or wrong. Very determined when it comes to getting something done. Never gives up on anything, faith and hope.
Interests:
Water, Flying, Moon
Dislikes:
Poison, Mud, Lava
Fears:
Spiders, Dying young, Not being able to fly 
General AppearanceHeight:
1 foot Adult Height: 28 feet
Scales:
Black and blue , rhombus shape
Eyes:
Blue
Appearance:
Blue body and Black fin that runs from the back of head to tail and black lined wings with blue stripes blue can slightly change color
Tribe Information and StatusTribe:
Rogue/SkyWings
Rank:
Hatchling
Family:
Areo Dynamic; Mother
MoonWing; Father
NightStrike; Aunt
Eveningsong; Aunt
Linus; Uncle
Exodus; Grandfather
Asero; Brother
Rateeko; Brother
Mate:
N/A
Hatchlings:
N/A
Skills and AbilitiesStrengths:
Hiding, Fighting, Flying, Smart, Tell if dragons are lying easily by expressions
Special Abilities:
Shoots out a blue beam of light that looks and acts like lightning only use once every 10 minutes.
Weaknesses:
Tight spaces, act on uneasy situations, clumsy on ground, bad at history
Combat Style:
Uses special ability when needed to. Bites or claws them when close.
BackgroundHistory:
I hatched. Deal with it.
RP Sample:
I walk near a clear lake. As I stare into the lake my reflection gleams while the midnight moon reflects down at itself too. I hear a sound....a roar.... I think to myself.... where is this coming from? I look around and still hear the noise and follow the sound that my ears can hear. I look through the bushes and see another baby dragon. I walk up to him and see his left paw bleeding. I talk to him but he was trying to shun me away. I look at him concerned even if I didn't know him and get closer. He growls and says, leave me alone. I say, well I can help you with your paw if you just let me. He pauses and says, fine but only this time. As I get closer I look at his bleeding paw and see a big thorn from the forest deep in his soft paws. I then put my teeth on it and pull it out. He screams, Ouch! Hey, I got it out so your welcome. He stutters as he says, Thank you. I then ask him do you know where your going it is dangerous being out at midnight when you can hear strange sounds or sometimes cant see. He says, yeah I know where I'm going how about you? Yeah, I should be going. He says yeah I should too. I then try to fly but still cant so I run all the way back to my lovely home with mommy and daddy. Mom says, where have you been? I reply, sorry Mom I was helping this baby dragon. Mom says, well ok I was starting to get a little worried and your Dad wont be home for a bit he's out hunting for our dinner. I say, Ok mommy I'm going to the rock not to far from home ok? Mom says, ok but be home soon. I will, I always do. I leave home and walk up and lay on the smooth, flat rock. As I look up at the moon I begin to wonder, what is the next day to come? I then rest my eyes and suddenly, accidentally, drift to sleep.....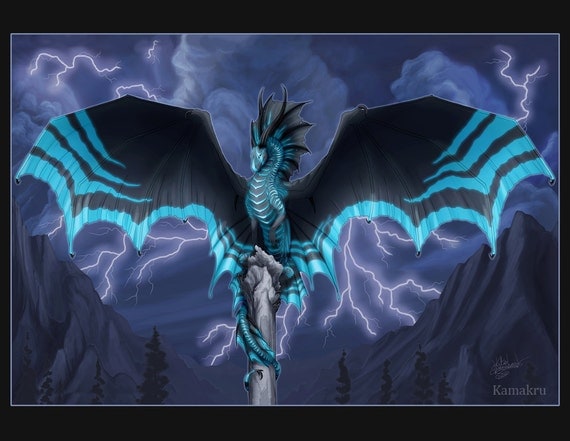 (Areo my bestest friend in the whole wide world helped me with this! ~ Written by Areo)



Posts

: 2


Reputation

: 0



_______________________
Alts: Nebula, Blizzard, Zyailor, Dusk, Monsoon, Devi, Degzauth, Rohkar, Lucy
God of Life and Seas








Posts

: 2649


Reputation

: 41


Age

: 24


Location

: Floating on a random lake (UK)




Similar topics
---
Permissions in this forum:
You
cannot
reply to topics in this forum