Latest topics
»
How to raise your dragons (Private Svad)
by
Celestia
Yesterday at 11:04 pm
»
the meeting(open to humans)
by
darvik
Yesterday at 9:32 pm
»
The Dragon God and Goddesses Religions
by
Shiera
Yesterday at 6:31 pm
»
Finding a Tribe (Icewings only)
by
Atarijor XVI
Yesterday at 11:32 am
»
Icy Reunion [Private Astral/Cassiopeia]
by
Hydra
Yesterday at 11:03 am
»
Rebuilding a Future [Private Kelarth/Wake]
by
Kelarth
Yesterday at 10:21 am
»
Atlas' Game
by
Kelarth
Yesterday at 9:34 am
»
Random Encounters (Open to All)
by
orokiv
Yesterday at 9:34 am
»
My Choice (Wake)
by
Súl Iolar
Yesterday at 8:27 am
»
Witness to a Murder
by
King Atlas
Wed Jul 18, 2018 10:59 pm
»
darvik EDIT
by
Shiera
Wed Jul 18, 2018 7:58 am
»
This Pitiful Life [Private w/Tharasis]
by
Tharasis
Wed Jul 18, 2018 2:07 am
»
Family Unit (solo)
by
malaki
Tue Jul 17, 2018 9:17 pm
»
Lets play pretend (private Paradox and Baldi)
by
Baldirak Sapiens Draco
Tue Jul 17, 2018 1:50 pm
»
Aftermath (Starlights only)
by
Haneul
Tue Jul 17, 2018 11:41 am
»
Discoveries of a Forgotten World [Private w/ Orokiv]
by
orokiv
Mon Jul 16, 2018 7:04 pm
»
Chance Meeting (Amore/Snowblaze)
by
Snowblaze
Mon Jul 16, 2018 5:35 pm
»
Wolves of Zamora
by
Vasilios
Mon Jul 16, 2018 5:27 pm
»
Talon - The Teenage Rogue
by
Baldirak Sapiens Draco
Mon Jul 16, 2018 5:20 pm
»
Wolves of Zamora
by
Vasilios
Mon Jul 16, 2018 4:14 pm
»
Glistening Crystals (Private Virgo)
by
Virgo
Mon Jul 16, 2018 2:40 pm
»
Status of Pyyrhia: Aftermath of the Monster Invasion
by
Shiera
Sun Jul 15, 2018 9:44 am
»
Pinacle Omen of the Frozen Oasis ~ Solo
by
Cassiopeia
Sat Jul 14, 2018 12:02 pm
»
A different kind of coma (Open to members of the Twilight Imperium)
by
Baldirak Sapiens Draco
Sat Jul 14, 2018 11:25 am
»
The Mentor Program
by
Baldirak Sapiens Draco
Sat Jul 14, 2018 8:04 am
Quick Links
Contact Staff
Celestia: astral@rpgdragons.org
Top posting users this month
Who is online?
In total there are
5
users online :: 0 Registered, 0 Hidden and 5 Guests :: 1 Bot
None
Most users ever online was
110
on Mon Jan 25, 2016 3:47 pm

Heyy. So, I'm staying to notice that playing so many dragons is becoming more of a chore to me, and causing stress :/ Stress is something that I absolutely cannot have in my life. So, the following characters are up for grabs:

Natsu, Hikari, and Kohaku.

I have nothing against the people that these characters RP with. Some of you know the health reasons I cant have stress around, and these characters were causing me the bulk of it, as I found then difficult to RP, or I felt like I couldnt keep up with them :/

Kohaku is new, he's a Rogue, and an adept mage. Other than his persona and such, he's essentially a clean, accepted character that you canvdo what yoy wish with.

Hikari is older, OOC, he was my third character. He's mates with Jadespine, and his sone is Yokubo. Whoever gets this, I'll send a good detailing of his history. He's a LightWing, and I'm pretty sure he's the only dragon on this site that has absolutely NO speial ability. He's a good fighter, though, and has a full coat of armor made by and EarthWing, complete with a poisoned tail tip.

Natsu is an FT based character. He's planned to be mates with Lucy soon, and he's based off of Natsu from Fairy Tail, if any of you watch that. He's a FireWing, right now, but he's not to fond of the FireWings, so atm hes teetering between deserting and becoming a LightWing, or staying. His father is an NPC named Igneel that disappeared.

Taadaa. Again, sorry for those whom these characters were interacting with. Hopefully whoever takes them will be willing to continue those topics when I give them a full rundown. But this takes a good bit off of me :/ I hatw to say it, but I alrwady feel better. Thank you!

Asai
Nah... Areo isn't special....

Also, this is a good idea and thing to do, I might as well get rid of the characters I don't use anymore...
_______________________
Aero Dynamic
|
Dynamic Oreo
|
Wolf
|
Evaleen
|
Kaora
|
Rye
|
Atmosphere
|
Kayin
|
Khusavir
|
Thermo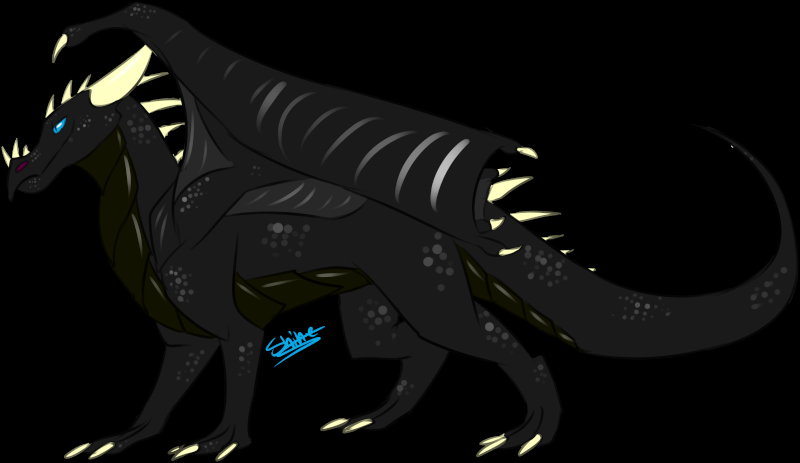 Posts

: 1135


Reputation

: 26


Age

: 15


Location

: Wherever I want



I'll take 'em. Can't promise that your plans will be my plans... but they will live on~






Posts

: 307


Reputation

: 1


Age

: 62


Location

: H̖͓̜̠̦͚͙̳͕̘̗̤͍̹̪̭̤͔͐͂ͤͩ̏̃̔͟͠ͅȂ̵̶̫̞̤̦̫̩͖̹͖̱͉̙͕̠̳̅ͭ̑̈̈́̽ͩ͗ͥ̿̓͐ͮͮ͗ͮ̏͜͞I̸̧͈̩̬̲͂́ͫ̋͗ͬ̈̀̓̇̽ͩ̚L̴̯͍̹̟͇͒̌ͣ́͡ͅ ͨ̐̾͆̓͊҉̶̢̠̝̖̳̰͇͖͜A͍̮̯̹̻̘͎̱͙̺̥̘̙͎ͧ̈́ͫ̃̈́̔ͨ͗ͯͦͨ̈̀́̚͘͘ͅN̈͋ͥ͋ͧ̚͝҉̨̹͓̳͚̣̩͎̞̮͓̞̀͢ͅI̵̡̫̤̲̱̰̘̹͓̭̳̯͔̱̮ͫ͐͂ͪ̀ͥͩ̾̈́ͧ̌͋͒̉͂ͧ̚̚L̏̂͂͌͛͊͊̽̏̽͌̒̒͢҉͍͓̣͓̥̩̝̖̠͙̼̥Ȁ̡̢̩͙̠̥̼͓́ͣ̊̌



You're taking all of them???
Sure?

Just know I guarantee nothing.






Posts

: 307


Reputation

: 1


Age

: 62


Location

: H̖͓̜̠̦͚͙̳͕̘̗̤͍̹̪̭̤͔͐͂ͤͩ̏̃̔͟͠ͅȂ̵̶̫̞̤̦̫̩͖̹͖̱͉̙͕̠̳̅ͭ̑̈̈́̽ͩ͗ͥ̿̓͐ͮͮ͗ͮ̏͜͞I̸̧͈̩̬̲͂́ͫ̋͗ͬ̈̀̓̇̽ͩ̚L̴̯͍̹̟͇͒̌ͣ́͡ͅ ͨ̐̾͆̓͊҉̶̢̠̝̖̳̰͇͖͜A͍̮̯̹̻̘͎̱͙̺̥̘̙͎ͧ̈́ͫ̃̈́̔ͨ͗ͯͦͨ̈̀́̚͘͘ͅN̈͋ͥ͋ͧ̚͝҉̨̹͓̳͚̣̩͎̞̮͓̞̀͢ͅI̵̡̫̤̲̱̰̘̹͓̭̳̯͔̱̮ͫ͐͂ͪ̀ͥͩ̾̈́ͧ̌͋͒̉͂ͧ̚̚L̏̂͂͌͛͊͊̽̏̽͌̒̒͢҉͍͓̣͓̥̩̝̖̠͙̼̥Ȁ̡̢̩͙̠̥̼͓́ͣ̊̌



Ohh, thats fine. I'll PM you the current info on them soon, as well as links to their apps.






Posts

: 307


Reputation

: 1


Age

: 62


Location

: H̖͓̜̠̦͚͙̳͕̘̗̤͍̹̪̭̤͔͐͂ͤͩ̏̃̔͟͠ͅȂ̵̶̫̞̤̦̫̩͖̹͖̱͉̙͕̠̳̅ͭ̑̈̈́̽ͩ͗ͥ̿̓͐ͮͮ͗ͮ̏͜͞I̸̧͈̩̬̲͂́ͫ̋͗ͬ̈̀̓̇̽ͩ̚L̴̯͍̹̟͇͒̌ͣ́͡ͅ ͨ̐̾͆̓͊҉̶̢̠̝̖̳̰͇͖͜A͍̮̯̹̻̘͎̱͙̺̥̘̙͎ͧ̈́ͫ̃̈́̔ͨ͗ͯͦͨ̈̀́̚͘͘ͅN̈͋ͥ͋ͧ̚͝҉̨̹͓̳͚̣̩͎̞̮͓̞̀͢ͅI̵̡̫̤̲̱̰̘̹͓̭̳̯͔̱̮ͫ͐͂ͪ̀ͥͩ̾̈́ͧ̌͋͒̉͂ͧ̚̚L̏̂͂͌͛͊͊̽̏̽͌̒̒͢҉͍͓̣͓̥̩̝̖̠͙̼̥Ȁ̡̢̩͙̠̥̼͓́ͣ̊̌





Similar topics
---
Permissions in this forum:
You
cannot
reply to topics in this forum