Latest topics
»
A Fortunate Paradox of Time [Private Full Gods]
by
Kelarth
Yesterday at 10:17 pm
»
How to raise your dragons (Private Svad)
by
Svadilfare
Yesterday at 9:48 pm
»
An introduction...
by
Kryptic
Yesterday at 5:55 pm
»
Chance Meeting (Amore/Snowblaze)
by
Snowblaze
Yesterday at 11:00 am
»
Rebuilding a Future [Private Kelarth/Wake]
by
Wake
Yesterday at 10:32 am
»
Humans and Magic
by
Wake
Yesterday at 10:11 am
»
This Pitiful Life [Private w/Tharasis]
by
Tharasis
Yesterday at 2:16 am
»
Discoveries of a Forgotten World [Private w/ Orokiv]
by
orokiv
Fri Jul 20, 2018 11:18 pm
»
Svadilfare, Pride of Kryo (Update)
by
Celestia
Fri Jul 20, 2018 11:11 pm
»
Aftermath (Starlights only)
by
Attor
Fri Jul 20, 2018 10:42 pm
»
Finding a Tribe (Icewings only)
by
Virgo
Fri Jul 20, 2018 10:10 pm
»
Icy Reunion [Private Astral/Cassiopeia]
by
Alyär Iris Iza Draekus
Fri Jul 20, 2018 10:07 pm
»
Youth and Experience [Private with Naviera]
by
Mithridae
Fri Jul 20, 2018 7:06 pm
»
Witness to a Murder
by
Baldirak Sapiens Draco
Fri Jul 20, 2018 11:38 am
»
the meeting(open to humans)
by
darvik
Thu Jul 19, 2018 9:32 pm
»
The Dragon God and Goddesses Religions
by
Shiera
Thu Jul 19, 2018 6:31 pm
»
Atlas' Game
by
Kelarth
Thu Jul 19, 2018 9:34 am
»
Random Encounters (Open to All)
by
orokiv
Thu Jul 19, 2018 9:34 am
»
My Choice (Wake)
by
Súl Iolar
Thu Jul 19, 2018 8:27 am
»
darvik EDIT
by
Shiera
Wed Jul 18, 2018 7:58 am
»
Family Unit (solo)
by
malaki
Tue Jul 17, 2018 9:17 pm
»
Lets play pretend (private Paradox and Baldi)
by
Baldirak Sapiens Draco
Tue Jul 17, 2018 1:50 pm
»
Wolves of Zamora
by
Vasilios
Mon Jul 16, 2018 5:27 pm
»
Talon - The Teenage Rogue
by
Baldirak Sapiens Draco
Mon Jul 16, 2018 5:20 pm
»
Wolves of Zamora
by
Vasilios
Mon Jul 16, 2018 4:14 pm
Quick Links
Contact Staff
Celestia: astral@rpgdragons.org
Top posting users this month
Who is online?
In total there are
7
users online :: 0 Registered, 0 Hidden and 7 Guests :: 2 Bots
None
Most users ever online was
110
on Mon Jan 25, 2016 3:47 pm

[As many people know I'm heavly restricted in regards to activity, but I have Sunday's off and access to the Internet so here we are so everyone knows I'm still at least somewhat semi-active haha]

Its interesting, we stand now at the bedrock of Civilisation. We are given the Privilege to witness the rise of the NightWing Empire, the rise of a New Era. Truth be told however there is a cycle in all things, a beginning and an end. As a whole the Enterprise can fall into a distant memory if placed in the wrong hands. If not given the desired amount of guidance and attention, like a plant any institution will wither and fall if cared for incorrectly. It is not enough to just "Create" an Empire, one must maintain and sustain it. To do such the Empire needs fuel to run, it needs a life force and thus the current Empire would have you consumed in a state of euphoria. As we begin our progressive Imperialism to conquer new lands and obtain resources we will hunger for more like a Pandemic plague. Once our machine halts, we will collapse in among ourselves into the likes of an abyssal pit.

All aspire within this new age to prove themselves believing to participate within the Golden age of the NightWing society, although the truth in reality is harsh, I shall advise within the context as such. Given the previllaining coronation of his Imperial Majesty Oculus the First, the idea of a grand "golden age" is becoming more feasible on the surface, however the horrors of our designated course are far graver.  

Cultural progression and unification as a culture and society may succumb to the Militarization of our kin. The Empire's current path may lead up to our glory or our demise and that is the truth of things. The evolution of the Nightwings may have us falling into a state of arrogance and hubris, as now have the opportunities for both greatness and tragedy depending on our actions in the coming days.

As the war effort of our conquest into new territory continues we should note our importance in the greater good of this world. We are unique and can lead others into a future of peace and consolidation, but negligence may also ensure that we squander our role and rebel against our true purpose. We Nightwings have the gifts of reason, intelligence and creativity which should be intended for the service of all Dragonkind no matter which Tribe. We now stand on the threshold, to take up our true roles as the custodians and guardians of this world, or neglect our duties and see it to ruin. In the dark days what will follow honeyed words will blind the truth and we must remember the greater good so that we as Dragons remain that beacon of light in the darkness, the bastion of order and security for others to flock to as a lantern of hope.

Published by his Lordship,
Tenebris.
Lord of Shadows Refuge.
Consul to his most imperial majesty Oculus the First.
Grand Vizier of the NightWing Empire.
High-Scholar of the NightWing Empire.
_______________________
Tenebris's
Bio
A look at one of Tenebris's
Publications
as a Scholar
"
Destiny isn't a matter of chance, its a matter of choice. Only we can claim our Destiny when the path opens
" ~ Tenebris lamenting.
"
Oftentimes in reality, the realists are in the position of the antihero. Neither those on the side of good, nor the side of bad really trust them, as their truth is universal.
" ~ Tenebris, Archon of the Ebonwing Potentate.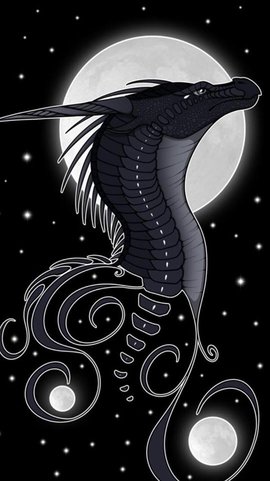 Archon of the Nightwings







Posts

: 465


Reputation

: 6


Age

: 22





Similar topics
---
Permissions in this forum:
You
cannot
reply to topics in this forum