Quick Links
Site Rules
Contact Staff
Celestia: astral@rpgdragons.org Baldirak: baldirak@rpgdragons.org
Latest topics
»
Searching (Open to Dragons/Lessers)
by
Ptelea
Yesterday at 9:30 pm
»
Cassy stalker
by
Cassy
Yesterday at 5:16 pm
»
Trading Post (open)
by
darvik
Thu Aug 16, 2018 9:56 pm
»
Third Character of Nevermore, Cassian
by
Baldirak Sapiens Draco
Thu Aug 16, 2018 6:17 pm
»
The Finding of The Enchanted Blades. (Solo)
by
Cassian
Thu Aug 16, 2018 6:15 pm
»
Rotten Forest (Open to all)
by
Cassian
Wed Aug 15, 2018 4:11 pm
»
To be a "Lesser" Creature in a World Dominated by Dragons (Open)
by
Itazura
Tue Aug 14, 2018 1:23 pm
»
this is a monster that i made and im hoping that you guys like them
by
Baldirak Sapiens Draco
Tue Aug 14, 2018 9:46 am
»
FARSIGHT NEW APP
by
Wake
Fri Aug 10, 2018 7:30 am
»
Drakon the Pet
by
Baldirak Sapiens Draco
Thu Aug 09, 2018 9:08 am
»
Random Encounters (Open to All)
by
booboosousa
Thu Aug 09, 2018 8:46 am
»
A Fortunate Paradox of Time [Private Full Gods]
by
Kayin
Wed Aug 08, 2018 8:06 pm
»
Aftermath (Starlights only)
by
Raak-tolIs
Wed Aug 08, 2018 7:26 pm
»
Monster Meeting (Open)
by
Vann
Wed Aug 08, 2018 4:00 pm
»
booboosousa's characters
by
booboosousa
Tue Aug 07, 2018 10:57 am
»
Sourite
by
booboosousa
Tue Aug 07, 2018 10:52 am
»
this Pitiful life (Story submission )
by
Tharasis
Tue Aug 07, 2018 8:35 am
»
How to raise your dragons (Private Svad)
by
Svadilfare
Tue Aug 07, 2018 1:40 am
»
jello...more like hello
by
Hydra
Mon Aug 06, 2018 4:19 pm
»
Multiverse Contest!
by
Baldirak Sapiens Draco
Sun Aug 05, 2018 4:16 pm
»
Second Character of Nevermore, Itazura
by
Bassasail
Fri Aug 03, 2018 11:32 pm
»
the meeting(open to humans)
by
darvik
Fri Aug 03, 2018 7:59 pm
»
Lets play pretend (private Paradox and Baldi)
by
Baldirak Sapiens Draco
Fri Aug 03, 2018 6:14 pm
»
Guide to DP, AP, and WP (part of the DP revamp)
by
Baldirak Sapiens Draco
Fri Aug 03, 2018 4:02 pm
»
Staff Application: Character Mod
by
Hydra
Thu Aug 02, 2018 9:26 pm
Top posting users this month
Who is online?
In total there are
8
users online :: 0 Registered, 0 Hidden and 8 Guests :: 1 Bot
None
Most users ever online was
110
on Mon Jan 25, 2016 3:47 pm

How to I create a dragon and submit it for approval?
I want to create a Firewing tracker but I don't know what to do or how to get it approved.
FireWing Tracker





Posts

: 12


Reputation

: 0



Hello there,
I may not be an admin but I can help you with this, and don't worry, when I was new I didn't know what to do either :3
So first you go to here,
http://www.rpgdragons.org/t100-create-your-dragon-template
Then you find the white code box and copy everything from there.
Next, you go to here,
http://www.rpgdragons.org/f5-create-your-dragon
and then look for the 'New topic' Button.
(These ones can go in any order)
After hitting that it will take you to a new screen where you just past the copied code onto the big white box, that's where all the text is.
After that you can go to the title and most people put in their dragon's name and what job they are doing, it doesn't have to be pretty.
If you want to finish your dragon template later than make sure to put a (WIP) in the title, it can be changed later.
(Some tips for making your dragon)
*Make sure it's in the height range for your tribe, found here,
http://www.rpgdragons.org/t72-the-dragon-tribes
*Make sure not to make the dragon the 'Super OP and will never ever die cause he can kill everything in sight!' Because then it will get unapproved
*Make sure to follow all of the 'sentence rules' for how long each part should be.
*Finally, make sure to do everything to your best and don't forget to do some parts of the template.
And also, if you need anymore help just join the ChatBox and someone should be glad to help!
Good luck and I hope this helped

_______________________
Aero Dynamic
|
Dynamic Oreo
|
Wolf
|
Evaleen
|
Kaora
|
Rye
|
Atmosphere
|
Kayin
|
Khusavir
|
Thermo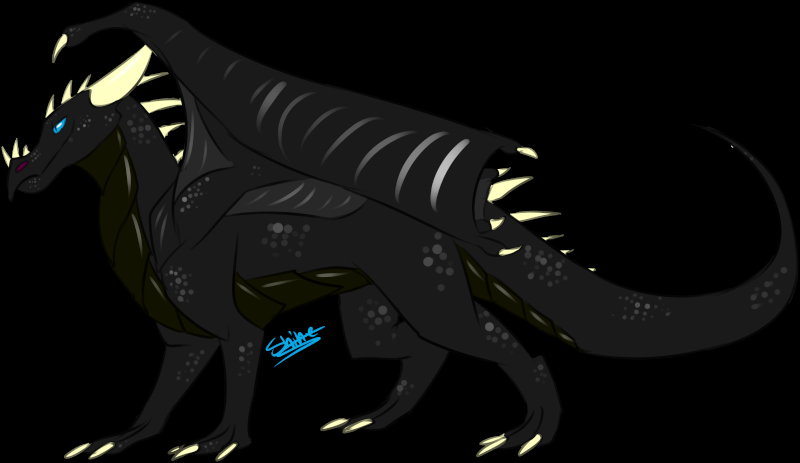 Posts

: 1136


Reputation

: 26


Age

: 16


Location

: Wherever I want



Hey there

As Areo said follow those links we can help you get sorted, everyone was new here once so don't worry about it. Any problems feel free to reply and pm one of us. Thanks Areo

Ark


_______________________
Alts: Nebula, Blizzard, Zyailor, Dusk, Monsoon, Devi, Degzauth, Rohkar, Lucy
God of Life and Seas








Posts

: 2649


Reputation

: 41


Age

: 25


Location

: Floating on a random lake (UK)




---
Permissions in this forum:
You
cannot
reply to topics in this forum