Latest topics
»
Agatha Morynch (Ready for approval)
by
Baldirak Sapiens Draco
Yesterday at 11:38 pm
»
Bitter (open, Baldi invited)
by
Baldirak Sapiens Draco
Yesterday at 10:38 pm
»
Inside the Journal of Machhias the SkyWing
by
Machhias
Yesterday at 1:15 pm
»
Out for a stroll (Open)
by
Destella
Yesterday at 4:11 am
»
A Call to Arms (Twilight Imperium)
by
Tormaigh
Sun Apr 22, 2018 4:46 pm
»
FrostFire the Traveler (Done)
by
Baldirak Sapiens Draco
Sun Apr 22, 2018 1:13 am
»
ElderWings
by
Baldirak Sapiens Draco
Sat Apr 21, 2018 11:50 pm
»
Toweth (WIP)
by
DragonLord Volt
Sat Apr 21, 2018 11:31 pm
»
Machhias (Ready for approval)
by
Baldirak Sapiens Draco
Sat Apr 21, 2018 11:15 pm
»
Human question
by
Baldirak Sapiens Draco
Sat Apr 21, 2018 9:30 pm
»
Attack on Ammos (Humans)
by
Súl Iolar
Wed Apr 18, 2018 2:42 pm
»
What is your favorite tribe?
by
Tenebris
Wed Apr 18, 2018 10:45 am
»
Current state of the Nightwings
by
Tenebris
Wed Apr 18, 2018 9:11 am
»
DragonLord Volt's Character List
by
DragonLord Volt
Sat Apr 14, 2018 9:54 pm
»
Cyronic (Ready for approval)
by
Baldirak Sapiens Draco
Wed Apr 11, 2018 8:46 am
»
Hello
by
Astral
Wed Apr 11, 2018 12:51 am
»
Crag Wyvern heart
by
Baldirak Sapiens Draco
Tue Apr 10, 2018 6:57 pm
»
Will create theme songs
by
Wake
Mon Apr 09, 2018 5:58 pm
»
The Mentor Program
by
Baldirak Sapiens Draco
Sun Apr 08, 2018 3:04 pm
»
A Slave of the Past (Open)
by
Atarijor XVI
Sun Apr 08, 2018 12:57 pm
»
Happy Birthday To.....
by
malaki
Tue Apr 03, 2018 6:28 am
»
Black Solstice
by
Hydra
Tue Apr 03, 2018 5:18 am
»
Daelec
by
Baldirak Sapiens Draco
Sun Apr 01, 2018 11:24 am
»
Share game trailers
by
Crag
Sat Mar 31, 2018 7:37 pm
»
The Everglow (Baldirak)
by
malaki
Sat Mar 31, 2018 6:15 am
Quick Links
Contact Staff
Celestia: astral@rpgdragons.org
Top posting users this month
Who is online?
In total there are
7
users online :: 0 Registered, 0 Hidden and 7 Guests :: 2 Bots
None
Most users ever online was
110
on Mon Jan 25, 2016 3:47 pm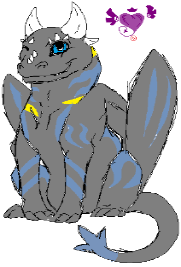 Picture by- XDemonBloodWolfX (cropped for reasons of size)
Personal InfoName:
Asero
Alias:
Little Talon
Age:
Less than one year
Gender:
Male
Personality:
Asero's personality is so likable that it's almost annoying. It's hard not to like him, as when you don't like him, he refuses to leave you alone until you're almost forced to get used to him. Along with this, it's near impossible to insult him. Insults slide off of him like water, and he takes them as compliments, often thanking the one that dealt the insult. Though we must remember, his personality will develop through age, for now he's just an adventurous little thing that thinks that he could take on the entire world.
Interests:
Play
Make others happy
Bother those that don't like him
Dislikes:
He dislikes seeing someone sad
Sitting still
Watching people be mean to one another
Fears:
His biggest fear is that he will be left and abandoned.
General AppearanceHeight:
Now- 1 ft. Adult- 30 ft.
Scales:
The majority of his scales are a stormy grey, though he does have some yellow stripes on his neck , two for now, but when older more will be visible. Along with some blue that match the color of his eyes and form more distinct markings.
Eyes:
His eye's are darker than his mother's, but seem to have come from the same family of blues. Around the pupil is the sky blue, but it spikes into a darker, ocean blue.
Appearance:
He is rather small, built more for speed than strength. He has three small thorn-like horns along his snout, and above his eyes on his brow.The two small horns on the side of his head will grow into crooked and gnarled looking long horns, while the three that sit on his neck, right behind the head will increase in length and curve slightly upwards at the tips.He only has one talon on his right hind leg and the tip of his tail is blue and separated into three parts.
Tribe Information and StatusTribe:
Rogue, though he is 50% SkyWing, 25% NightWing, and 25% Lightwing. This is due to his mother and father both being half breed.
Rank:
Hatchling
Family:
Areo Dynamic- Mother, MoonWing- Father, Blaze- adopted brother, Eveningsong- Aunt, Kurai- Uncle, Linus- Uncle, Nightstrike- Aunt, Rateevko- Brother, And a sister with an unknown name
Mate:
N/A
Hatchlings:
N/A
Skills and AbilitiesStrengths:
He has an extremely likable personality and can make friends with nearly anybody. Asero is extremely streamlined and fast in the air.
Special Abilities:
He has the ability to extend his talons and teeth to whatever length he wishes, though it becomes extremely painful after 6 inches.
Weaknesses:
He only has one talon on his right back leg, making lifting heavier things from the ground difficult.
Combat Style:
When Asero fights, it's more of a dance. Each move is thought out and performed fast with little failure. They seem to flow together and he never stops moving.
BackgroundHistory:
He was born.
RP Sample:
(Just grabbed this one from another site that I'm on)
Ronan awoke in a makeshift camp he had made the night earlier. He scratched his head and yawned, today he was going to finally find a clan and live to his potential. Sure, thievery and murder were alright, but he needed to do something with his skills as a medic. He fixed his hair a little so it'd stay out of his face and stood up, walking out into the forest in an attempt to find something. After a while of mumbling to himself while he walked and not paying attention he realized that he had apparently crossed the border 'I guess if I'm not caught I'll just go back over there..' he thought to himself as he ran back to the border leaned on a tree on the other side. Trying to avoid looking like an idiot wasn't going very well today. As he waited he tried to make himself look presentable and began to think of what he should have done differently in his last clan. 'Should've made the knot tighter...' was all he could think think of. Once he was done with that he became rather bored and slipped his dagger out of it's sheath to sharpen it.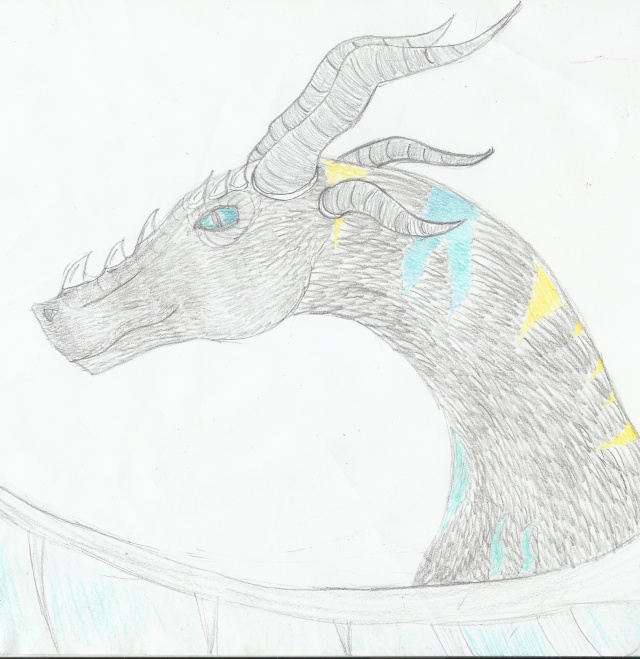 Adult(You can see where I gave up on the scales XD)






Posts

: 12


Reputation

: 0


Age

: 16


Location

: Riften



IceWing King








Posts

: 60


Reputation

: 1


Age

: 15





Similar topics
---
Permissions in this forum:
You
cannot
reply to topics in this forum