Quick Links
Site Rules
Contact Staff
Celestia: astral@rpgdragons.org Baldirak: baldirak@rpgdragons.org
Latest topics
»
Cassy stalker
by
Cassy
Fri Aug 17, 2018 11:51 pm
»
Trading Post (open)
by
darvik
Thu Aug 16, 2018 9:56 pm
»
Third Character of Nevermore, Cassian
by
Baldirak Sapiens Draco
Thu Aug 16, 2018 6:17 pm
»
The Finding of The Enchanted Blades. (Solo)
by
Cassian
Thu Aug 16, 2018 6:15 pm
»
Rotten Forest (Open to all)
by
Cassian
Wed Aug 15, 2018 4:11 pm
»
Searching (Open to Dragons/Lessers)
by
Wake
Wed Aug 15, 2018 4:49 am
»
To be a "Lesser" Creature in a World Dominated by Dragons (Open)
by
Itazura
Tue Aug 14, 2018 1:23 pm
»
this is a monster that i made and im hoping that you guys like them
by
Baldirak Sapiens Draco
Tue Aug 14, 2018 9:46 am
»
FARSIGHT NEW APP
by
Wake
Fri Aug 10, 2018 7:30 am
»
Drakon the Pet
by
Baldirak Sapiens Draco
Thu Aug 09, 2018 9:08 am
»
Random Encounters (Open to All)
by
booboosousa
Thu Aug 09, 2018 8:46 am
»
A Fortunate Paradox of Time [Private Full Gods]
by
Kayin
Wed Aug 08, 2018 8:06 pm
»
Aftermath (Starlights only)
by
Raak-tolIs
Wed Aug 08, 2018 7:26 pm
»
Monster Meeting (Open)
by
Vann
Wed Aug 08, 2018 4:00 pm
»
booboosousa's characters
by
booboosousa
Tue Aug 07, 2018 10:57 am
»
Sourite
by
booboosousa
Tue Aug 07, 2018 10:52 am
»
this Pitiful life (Story submission )
by
Tharasis
Tue Aug 07, 2018 8:35 am
»
How to raise your dragons (Private Svad)
by
Svadilfare
Tue Aug 07, 2018 1:40 am
»
jello...more like hello
by
Hydra
Mon Aug 06, 2018 4:19 pm
»
Multiverse Contest!
by
Baldirak Sapiens Draco
Sun Aug 05, 2018 4:16 pm
»
Second Character of Nevermore, Itazura
by
Bassasail
Fri Aug 03, 2018 11:32 pm
»
the meeting(open to humans)
by
darvik
Fri Aug 03, 2018 7:59 pm
»
Lets play pretend (private Paradox and Baldi)
by
Baldirak Sapiens Draco
Fri Aug 03, 2018 6:14 pm
»
Guide to DP, AP, and WP (part of the DP revamp)
by
Baldirak Sapiens Draco
Fri Aug 03, 2018 4:02 pm
»
Staff Application: Character Mod
by
Hydra
Thu Aug 02, 2018 9:26 pm
Top posting users this month
Who is online?
In total there are
7
users online :: 0 Registered, 0 Hidden and 7 Guests :: 2 Bots
None
Most users ever online was
110
on Mon Jan 25, 2016 3:47 pm

Welcome to, Dragon Countries! This is a game were you will take a country and then you can nuke other peoples countries! Sound fun right? Now you can't go around and take other peoples countries when they are the ruler, so here are the countries! You get points for nuking people, having more people, and building stuff!
Ketraria:

Leader: Areo Dynamic
Blaze Charcoal: VICE PWESIDENT WOF CUTEWESS
MoonWing
The Union Of 'Special' Socialists Republics (USSR):

Leader: Pyrrhus

The Assassins Of Viscurya (TAOV):

Leader: Guryon
United Nation Of Rapture (UNR):

Leader: Lead

Drokvira:

Leader: Rayla

Phantasia:

Leader: Phantom

Capitols:
Skuyla
Wocsom
Mania
Dragonville
Skyren
Viridius
Government:
Democracy/Aristarchy
Communist
Barbarocracy/Dictatorship/Patriarchy
Acracy
Thearchy/Matriarchy/Dictatorship
Heptarchy
Points:
Areo: 2
Pyrrhus: 0
Guryon: 0
Lead: 0
Rayla: 0
Phantom: 0
To build anything you have to build a factory first.
Factories take 1 day to build.
After that you can build what you want, but know you can only build one type of factory at a time. Like, a food factory or a weapon factory. You can make one product at a time with each factory. If you wanted to make more things, you would need two factories.
Factory production lasts 1 day
When you are making something in your factory it last for one day and you can not change it. After the day you will be given a number of how much stuff your factory made. To run a factory, you have to have someone running it.
You get points for making items and nuking other countries. You also get points for having people in your country.
The more people you have, the more you can build! If you have 3 people, each of them can build a factory. As stated above, you have to have someone running the factory. So if you have 3 people and build 3 factories, you can't have them all going while you go and build another one. But you can have 2 going while you build another.
_______________________
Aero Dynamic
|
Dynamic Oreo
|
Wolf
|
Evaleen
|
Kaora
|
Rye
|
Atmosphere
|
Kayin
|
Khusavir
|
Thermo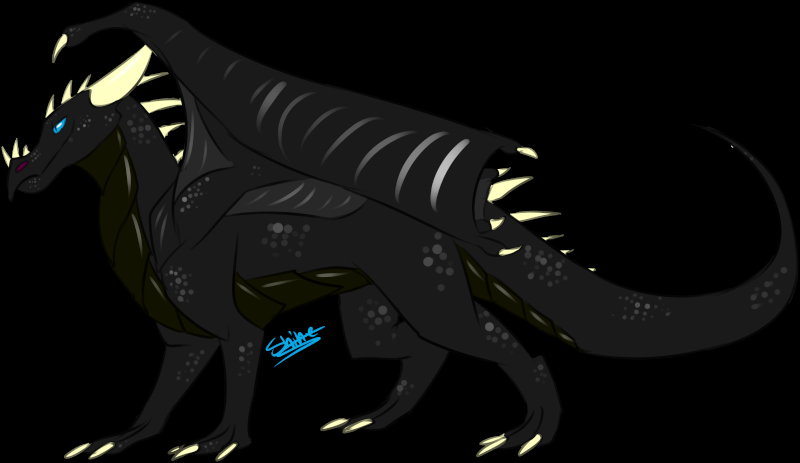 Posts

: 1136


Reputation

: 26


Age

: 16


Location

: Wherever I want




---
Permissions in this forum:
You
cannot
reply to topics in this forum