Latest topics
»
Out for a stroll (Open)
by
Destella
Yesterday at 12:19 pm
»
Festival of masks
by
Baldirak Sapiens Draco
Yesterday at 9:15 am
»
Question for Baldirak
by
malaki
Sun Jun 17, 2018 8:40 pm
»
Perception Contest Submission: Start of Something
by
Wake
Mon Jun 11, 2018 8:46 am
»
Start of Something (Perspective Contest)
by
Wake
Mon Jun 11, 2018 8:40 am
»
Butterfly Effect (open)
by
malaki
Sun Jun 10, 2018 4:02 pm
»
Strawhat // One Piece AU
by
Fuentes
Sun Jun 10, 2018 1:58 pm
»
In War, Even Hatchlings Have A Part To Play (Cyclone and Typhoon)
by
Cyclone and Typhoon
Thu Jun 07, 2018 4:51 pm
»
Random Encounters (Open to All)
by
Reality Glitch
Wed Jun 06, 2018 11:04 am
»
Finding a Tribe (Icewings only)
by
Atarijor XVI
Tue Jun 05, 2018 8:56 pm
»
One-Sentence-Story Game
by
Baldirak Sapiens Draco
Tue Jun 05, 2018 8:34 pm
»
Getting to Know You (Shiera)
by
Baldirak Sapiens Draco
Tue Jun 05, 2018 6:59 pm
»
Paradox, Chaos Reborn
by
Astral
Tue Jun 05, 2018 1:31 pm
»
Witness to a Murder
by
Baldirak Sapiens Draco
Mon Jun 04, 2018 8:03 pm
»
Revelations of a Dark Future
by
Aura
Thu May 31, 2018 2:30 pm
»
A Foreign Danger (Request Invite)
by
Mithridae
Sun May 27, 2018 2:23 am
»
Advisory Training? (Wake)
by
Wake
Fri May 25, 2018 8:46 pm
»
Stumbling over some ruins (Open to all)
by
Tormaigh
Fri May 25, 2018 8:19 pm
»
Attack on Ammos (Humans)
by
Alyär Iris Iza Draekus
Fri May 25, 2018 5:57 pm
»
Beseige - Open to All
by
NightFlare
Fri May 25, 2018 5:34 pm
»
Snow and Romance and... danger (Destella)
by
Destella
Tue May 22, 2018 2:59 pm
»
... But When One Story Ends...
by
Karic
Sun May 20, 2018 11:47 am
»
Ashburn's Knight - Perspective Contest Entry
by
Guarnere
Sat May 19, 2018 4:58 am
»
Rayla's shtuff I guess
by
Rayla
Fri May 18, 2018 6:20 pm
»
A shallow Reef (Open to all)
by
Jansi
Fri May 18, 2018 1:22 pm
Quick Links
Contact Staff
Celestia: astral@rpgdragons.org
Top posting users this month
Who is online?
In total there are
5
users online :: 1 Registered, 0 Hidden and 4 Guests
Baldirak Sapiens Draco
Most users ever online was
110
on Mon Jan 25, 2016 3:47 pm

Welcome to, Dragon Countries! This is a game were you will take a country and then you can nuke other peoples countries! Sound fun right? Now you can't go around and take other peoples countries when they are the ruler, so here are the countries! You get points for nuking people, having more people, and building stuff!
Ketraria:

Leader: Areo Dynamic
Blaze Charcoal: VICE PWESIDENT WOF CUTEWESS
MoonWing
The Union Of 'Special' Socialists Republics (USSR):

Leader: Pyrrhus

The Assassins Of Viscurya (TAOV):

Leader: Guryon
United Nation Of Rapture (UNR):

Leader: Lead

Drokvira:

Leader: Rayla

Phantasia:

Leader: Phantom

Capitols:
Skuyla
Wocsom
Mania
Dragonville
Skyren
Viridius
Government:
Democracy/Aristarchy
Communist
Barbarocracy/Dictatorship/Patriarchy
Acracy
Thearchy/Matriarchy/Dictatorship
Heptarchy
Points:
Areo: 2
Pyrrhus: 0
Guryon: 0
Lead: 0
Rayla: 0
Phantom: 0
To build anything you have to build a factory first.
Factories take 1 day to build.
After that you can build what you want, but know you can only build one type of factory at a time. Like, a food factory or a weapon factory. You can make one product at a time with each factory. If you wanted to make more things, you would need two factories.
Factory production lasts 1 day
When you are making something in your factory it last for one day and you can not change it. After the day you will be given a number of how much stuff your factory made. To run a factory, you have to have someone running it.
You get points for making items and nuking other countries. You also get points for having people in your country.
The more people you have, the more you can build! If you have 3 people, each of them can build a factory. As stated above, you have to have someone running the factory. So if you have 3 people and build 3 factories, you can't have them all going while you go and build another one. But you can have 2 going while you build another.
_______________________
Aero Dynamic
|
Dynamic Oreo
|
Wolf
|
Evaleen
|
Kaora
|
Rye
|
Atmosphere
|
Kayin
|
Khusavir
|
Thermo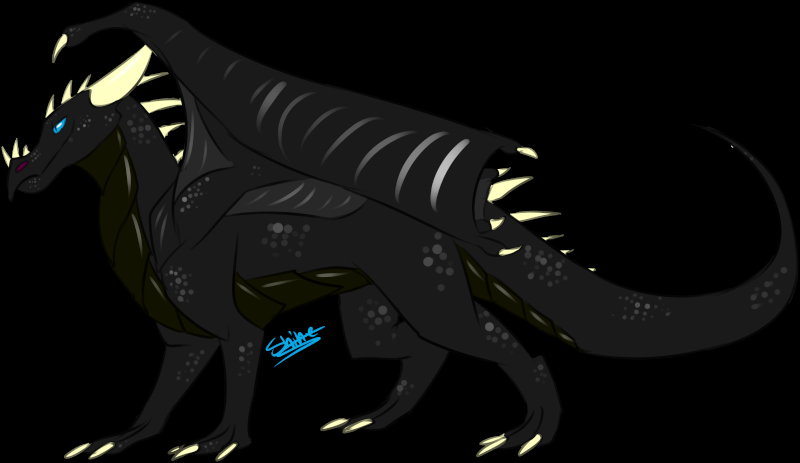 Posts

: 1135


Reputation

: 26


Age

: 15


Location

: Wherever I want




---
Permissions in this forum:
You
cannot
reply to topics in this forum