Quick Links
Site Rules
Contact Staff
Celestia: astral@rpgdragons.org Baldirak: baldirak@rpgdragons.org
Latest topics
»
Third Character of Nevermore, Cassian
by
Baldirak Sapiens Draco
Today at 1:59 pm
»
Rotten Forest (Open to all)
by
Cassian
Yesterday at 4:11 pm
»
Trading Post (open)
by
Svadilfare
Yesterday at 1:47 pm
»
Searching (Open to Dragons/Lessers)
by
Wake
Yesterday at 4:49 am
»
To be a "Lesser" Creature in a World Dominated by Dragons (Open)
by
Itazura
Tue Aug 14, 2018 1:23 pm
»
this is a monster that i made and im hoping that you guys like them
by
Baldirak Sapiens Draco
Tue Aug 14, 2018 9:46 am
»
FARSIGHT NEW APP
by
Wake
Fri Aug 10, 2018 7:30 am
»
Drakon the Pet
by
Baldirak Sapiens Draco
Thu Aug 09, 2018 9:08 am
»
Random Encounters (Open to All)
by
booboosousa
Thu Aug 09, 2018 8:46 am
»
A Fortunate Paradox of Time [Private Full Gods]
by
Kayin
Wed Aug 08, 2018 8:06 pm
»
Aftermath (Starlights only)
by
Raak-tolIs
Wed Aug 08, 2018 7:26 pm
»
Monster Meeting (Open)
by
Vann
Wed Aug 08, 2018 4:00 pm
»
booboosousa's characters
by
booboosousa
Tue Aug 07, 2018 10:57 am
»
Sourite
by
booboosousa
Tue Aug 07, 2018 10:52 am
»
this Pitiful life (Story submission )
by
Tharasis
Tue Aug 07, 2018 8:35 am
»
How to raise your dragons (Private Svad)
by
Svadilfare
Tue Aug 07, 2018 1:40 am
»
jello...more like hello
by
Hydra
Mon Aug 06, 2018 4:19 pm
»
Multiverse Contest!
by
Baldirak Sapiens Draco
Sun Aug 05, 2018 4:16 pm
»
Second Character of Nevermore, Itazura
by
Bassasail
Fri Aug 03, 2018 11:32 pm
»
the meeting(open to humans)
by
darvik
Fri Aug 03, 2018 7:59 pm
»
Lets play pretend (private Paradox and Baldi)
by
Baldirak Sapiens Draco
Fri Aug 03, 2018 6:14 pm
»
Guide to DP, AP, and WP (part of the DP revamp)
by
Baldirak Sapiens Draco
Fri Aug 03, 2018 4:02 pm
»
Staff Application: Character Mod
by
Hydra
Thu Aug 02, 2018 9:26 pm
»
discoveries of a forgotten world (rp turn in)
by
Baldirak Sapiens Draco
Thu Aug 02, 2018 8:18 am
»
Hope You Made A Cake For....
by
Wake
Thu Aug 02, 2018 5:08 am
Top posting users this month
Who is online?
In total there are
7
users online :: 0 Registered, 0 Hidden and 7 Guests :: 1 Bot
None
Most users ever online was
110
on Mon Jan 25, 2016 3:47 pm

Personal Info
Name: Nireth
Alias: The Shadow, the textbook
Age: 16
Gender: Male
Personality: Nireth the Shadow, is known for his cold, stern attitude. Nothing gets in the way of his work, and any sort of output that disturbs his input, shall be demolished with prejudice. His often cold attitude often turns away others, but he all he wishes is to be able to study in peace. Only close friends or dragons of high authority can have a meaningful conversation with him.

General Appearance
Height: 75 ft. (growing, but not going to grow much)
Scales: Pure black with slick, sharp scales.  
Eyes : One eye is green, and one eye is amber.
Appearance: Small and slick, Nireth is like any other NightWing. Unlike his peers, his eyes are different colors, making him subject to teasing. His wings are slightly big for him, as they drag to the ground, but he'll soon grow out of it.

Tribe Information and Status
Tribe: NightWings
Rank: Scholar Trainee
Family: None, siblings and parents deceased.
Mate: N/A
Hatchlings: N/A

Skills and Abilities
Strengths: He's very strong, much faster than you would expect one of his size to be, high intellect
Special Abilities: High Intellect, capable of complex flight maneuvers.
Weaknesses: He has earned a reputation of being cold and stern, which has denied him of many friends. He wishes to be different, but he doesn't know how to fix it.
Combat Style: Since he is a Scholar Trainee, fighting is not required. But, he is skilled in stealth and complex flight manuevers.
Background
History: His parents were NightWing Gaurdians, until his mother plumitted to her death and his father died of a crushed soul.
RP Sample: The trainee's wings quivered in the air as he torpedoed in the void of the sky. He enjoyed flying, even though most of his work was on the ground. That's what made flying so special to him. His heterochomia eyes gleamed with a sense of peace and joy. He stretched his wings, enjoying the fresh air. His slick, black scales gleamed in the moonlight, giving a iridecent glow.
Last edited by Tenebris on Wed Apr 29, 2015 1:17 am; edited 1 time in total
_______________________
Tenebris's
Bio
A look at one of Tenebris's
Publications
as a Scholar
"
Destiny isn't a matter of chance, its a matter of choice. Only we can claim our Destiny when the path opens
" ~ Tenebris lamenting.
"
Oftentimes in reality, the realists are in the position of the antihero. Neither those on the side of good, nor the side of bad really trust them, as their truth is universal.
" ~ Tenebris, Archon of the Ebonwing Potentate.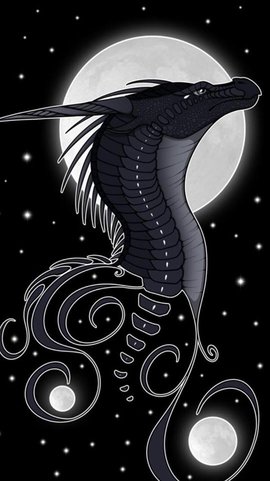 Archon of the Nightwings







Posts

: 465


Reputation

: 6


Age

: 22



I know, I'm making his full height 76 or 77 ft. ^^;


Similar topics
---
Permissions in this forum:
You
cannot
reply to topics in this forum