Latest topics
»
A Fortunate Paradox of Time [Private Full Gods]
by
Kelarth
Yesterday at 10:17 pm
»
How to raise your dragons (Private Svad)
by
Svadilfare
Yesterday at 9:48 pm
»
An introduction...
by
Kryptic
Yesterday at 5:55 pm
»
Chance Meeting (Amore/Snowblaze)
by
Snowblaze
Yesterday at 11:00 am
»
Rebuilding a Future [Private Kelarth/Wake]
by
Wake
Yesterday at 10:32 am
»
Humans and Magic
by
Wake
Yesterday at 10:11 am
»
This Pitiful Life [Private w/Tharasis]
by
Tharasis
Yesterday at 2:16 am
»
Discoveries of a Forgotten World [Private w/ Orokiv]
by
orokiv
Fri Jul 20, 2018 11:18 pm
»
Svadilfare, Pride of Kryo (Update)
by
Celestia
Fri Jul 20, 2018 11:11 pm
»
Aftermath (Starlights only)
by
Attor
Fri Jul 20, 2018 10:42 pm
»
Finding a Tribe (Icewings only)
by
Virgo
Fri Jul 20, 2018 10:10 pm
»
Icy Reunion [Private Astral/Cassiopeia]
by
Alyär Iris Iza Draekus
Fri Jul 20, 2018 10:07 pm
»
Youth and Experience [Private with Naviera]
by
Mithridae
Fri Jul 20, 2018 7:06 pm
»
Witness to a Murder
by
Baldirak Sapiens Draco
Fri Jul 20, 2018 11:38 am
»
the meeting(open to humans)
by
darvik
Thu Jul 19, 2018 9:32 pm
»
The Dragon God and Goddesses Religions
by
Shiera
Thu Jul 19, 2018 6:31 pm
»
Atlas' Game
by
Kelarth
Thu Jul 19, 2018 9:34 am
»
Random Encounters (Open to All)
by
orokiv
Thu Jul 19, 2018 9:34 am
»
My Choice (Wake)
by
Súl Iolar
Thu Jul 19, 2018 8:27 am
»
darvik EDIT
by
Shiera
Wed Jul 18, 2018 7:58 am
»
Family Unit (solo)
by
malaki
Tue Jul 17, 2018 9:17 pm
»
Lets play pretend (private Paradox and Baldi)
by
Baldirak Sapiens Draco
Tue Jul 17, 2018 1:50 pm
»
Wolves of Zamora
by
Vasilios
Mon Jul 16, 2018 5:27 pm
»
Talon - The Teenage Rogue
by
Baldirak Sapiens Draco
Mon Jul 16, 2018 5:20 pm
»
Wolves of Zamora
by
Vasilios
Mon Jul 16, 2018 4:14 pm
Quick Links
Contact Staff
Celestia: astral@rpgdragons.org
Top posting users this month
Who is online?
In total there are
6
users online :: 0 Registered, 0 Hidden and 6 Guests :: 2 Bots
None
Most users ever online was
110
on Mon Jan 25, 2016 3:47 pm

Foreground.
The Dragons what would later become known as the NightWings were born into darkness, within the inhospitable lands in the South-East of Pyyria, known for its corruption and almost endless swamps, breeds of monstrous creatures and an eerie aura throughout. The Dragons of the region adapted and evolved their apex to dominate over the land. Before the Seven Tribes split the land apart and officially united all Dragons similar to one another into well defined Kingdoms, the ancestors of the NightWings were separate from one another in all manners of the world, giving into sectionalism and isolation. Families of the forefathers of NightWings formed Clans, and these Clans united with smaller families what matched their ideology and temperaments becoming federations of small populations in their own rights.

These Clans grew within their own territorial expansion and prized their own ideals and cultures dedicating themselves to various gods. Being in such a hostile and unfavourable land the forebears of the NightWings prided themselves on their stealth and cunning to outsmart their prey, qualities the NightWings highly regard in modern day. The Progenitors of the NightWings, from within these clan like structures formed centralized, cooperative city states. This was the foundations of the Kingdom as we know it today, as these states formed independent codified laws, as well as civic and religious institutions. With the founding of the City states, the conflicting ideologies can even been seen among the populace to this day.

As the rest of the world progressed and the first signs of the modern day tribes started to unite the forebears of the NightWings were still independent with one another, blinded by their own individual arrogance, pride and customs. With the birth of united Kingdoms of the other Dragon species around Pyyria the South-West of the land seemed almost primitive, despite the City states holding some of artistic and intellectual marvels of the world, as well as the militaristic ideology of other Cities, many new if the States united they'd be the greatest "Tribe" to be known on Pyyria. Many ambitious leaders of the states tried propaganda, negotiations and most prominent of all war to unite the land of the South-West although this only grew to foster unrest and miniature Kingdoms which made little impact internationally with the other great Tribes of Pyyria.

From this time of turmoil, known now as the Conflicts of Darkness a mysterious figure arose, known now as Night the progenitor of our current Race, although little is known due to our lack of knowledge at this time what has been gathered from the last few remaining tomes of historical text what have remained from that era is that Night came from a humble background, perhaps even of Rogue status although born within the corrupted forests of our lands. Holding no titles of authority or even powers of considerable note she rose our people out of the darkness and put an end to the torment to the discord what radiated throughout our land, she united the City States and formed the NightWing Kingdom, and to this day her impact continues to broadcast throughout the world.


Present.
Why the FireWings focus on Strength, and others individual attributes, we are those who are born in the dark uphold all the greatest qualities and carry on to strive in Nights name. In Night's honour, the NightWings stand as a unified Empire once more as we strive towards a new era, to take our righteous place at the forefront of this world. Our Culture is now to precept our dignity in regards to our progression, as it is of utmost paramount that we develop. We have known our glory and honour for so long, yet we have been restricted in our past by the hubris and arrogance of our leaders in modern days, yet with the formation of the New Empire we will rise once more.

The NightWings now the have opportunity to influence the greatest of events and stand at the pinnacle of Dragonkin once more. The mighty praise their physical prowess and stature above all others, the quick-witted, their limitless and enduring minds, the charismatic, their leadership and persuasiveness. But true strength has always been -all- strengths. That is why the NightWings stand as the most superior of Dragon Kind as we operate to progress this world, with our ideology we will spread and become greater beings as a whole.

The rich and powerful throughout the other tribes continue to keep the majority of Dragon kind in a state of constant irresponsibility and ignorance. By keeping their subjects addicted to consumerism, they could effectively drain citizens of their wealth while rendering them ineffective in other Kingdoms, yet within the Empire, we stand as a bastion of hope, a lantern of light in the darkness. The Empire under a system of autocratic, ultra-reactionary, totalitarian culture like basis, we work within a strict hierarchy, where it is merit and efforts which is rewarded, not simply name and station. The worthy get what they deserve, as fear is a disease and cowardice is a moral failing, we hold a new honourable future for all.

Published by his Lordship
Tenebris.
Lord of Shadows Refuge.
Consul to his most imperial majesty Oculus the First.
Grand Vizier of the NightWing Empire.
High-Scholar of the NightWing Empire.
_______________________
Tenebris's
Bio
A look at one of Tenebris's
Publications
as a Scholar
"
Destiny isn't a matter of chance, its a matter of choice. Only we can claim our Destiny when the path opens
" ~ Tenebris lamenting.
"
Oftentimes in reality, the realists are in the position of the antihero. Neither those on the side of good, nor the side of bad really trust them, as their truth is universal.
" ~ Tenebris, Archon of the Ebonwing Potentate.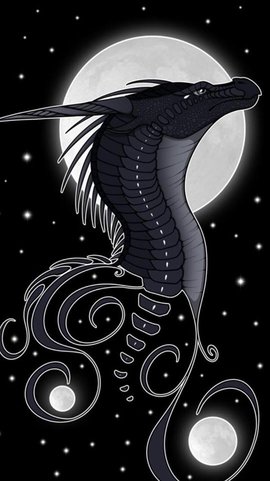 Archon of the Nightwings







Posts

: 465


Reputation

: 6


Age

: 22





Similar topics
---
Permissions in this forum:
You
cannot
reply to topics in this forum