Quick Links
Site Rules
Contact Staff
Celestia: astral@rpgdragons.org Baldirak: baldirak@rpgdragons.org
Latest topics
»
In Hunt of Survivors (Twilight Imperium, Open to all)
by
Maleboga
Yesterday at 9:54 pm
»
Story Submission: A Dragon in the Southern Skies (Multiverse Contest.)
by
Baldirak Sapiens Draco
Yesterday at 3:50 pm
»
Nearan's Character Sheet
by
Nearan
Thu Nov 08, 2018 7:42 am
»
Trading Post (open)
by
Richard
Tue Nov 06, 2018 2:35 pm
»
The Search (Open to All)
by
Hildrhilt
Mon Nov 05, 2018 11:15 pm
»
Searching (Open to Dragons/Lessers)
by
Wake
Sun Nov 04, 2018 10:53 am
»
Audience with the God of Fortune (Wake)
by
Wake
Sun Nov 04, 2018 10:49 am
»
Father and Child Bonding Time (Cygnus/Sul and El)
by
Svadilfare
Sat Nov 03, 2018 4:27 pm
»
Edge of Success (Aftermath continued)
by
Destella
Tue Oct 30, 2018 7:52 pm
»
A Glimmer of Hope in the Darkness (Starlight Order only)
by
Destella
Tue Oct 30, 2018 7:37 pm
»
Cradore the Massive
by
Baldirak Sapiens Draco
Fri Oct 26, 2018 6:23 pm
»
Guryon the Vicious
by
Baldirak Sapiens Draco
Tue Oct 23, 2018 6:36 pm
»
Guryon's characters
by
Guryon
Tue Oct 23, 2018 6:23 pm
»
Tharasis App
by
Baldirak Sapiens Draco
Sun Oct 21, 2018 3:59 pm
»
Looking for family or mate later on down the road
by
Hildrhilt
Wed Oct 17, 2018 12:09 pm
»
Updated Active Characters List
by
Baldirak Sapiens Draco
Tue Oct 16, 2018 9:37 am
»
Hildrhilt's Character List
by
Hildrhilt
Tue Oct 16, 2018 12:31 am
»
Hildrhilt of Storm and Earth
by
Baldirak Sapiens Draco
Mon Oct 15, 2018 10:51 pm
»
Dominion Realms,the construction of a unique sci-fi fantasy forum!
by
Bassasail
Sat Oct 13, 2018 12:31 am
»
Field Hospital(Sherlock)
by
malaki
Tue Oct 02, 2018 8:06 am
»
Super Smash Bros Life Itself
by
Marin
Sat Sep 29, 2018 12:38 pm
»
SkyWing and LightWing Ranks
by
Baldirak Sapiens Draco
Tue Sep 25, 2018 5:31 pm
»
Destella: The Feathered Serpent
by
Baldirak Sapiens Draco
Sun Sep 23, 2018 8:59 am
»
Aevon of Earth and Steel
by
Baldirak Sapiens Draco
Tue Sep 18, 2018 11:23 pm
»
mate or family
by
malaki
Mon Sep 17, 2018 7:23 pm
Who is online?
In total there are
10
users online :: 0 Registered, 0 Hidden and 10 Guests :: 2 Bots
None
Most users ever online was
110
on Mon Jan 25, 2016 3:47 pm

(This is me. Changing my character....again)
Personal InfoName:
Folan Darkus
Alias:
 None
Age:
17
Gender:
Male
Personality:
Folan can be quite outspoken at times and tends to be very sarcastic. He speaks whats on his mind and will protect the ones he loves with his life. He can be a bit sadistic sometimes if someone hurts the person he loves. He gives no mercy to evil dragons and will kill them without a second thought. Sometimes when he is very angry or annoyed he will fall quiet and become very soft spoken. He loves hatchlings but gets annoyed easily by hatchlings that aren't his or annoying dragons in general. His respect for kings and queens is the highest and he would never betray them because of his deep respect for them.
Interests:
*Flying
*His abilities
*Hatchlings
Dislikes:
*Lightwings
*Annoying hatchlings
*Annoying dragons
*Getting angry
*Evil dragons.
Fears:
*Lightwings killing him
*Death
*Water
General AppearanceHeight:
125 ft
Blood:
Quarter Skywing, Quarter Nightwing and Half Earthwing
Scales:
Dark purple, Dark blue and black
Eyes:
Red
Appearance:
(Picture. This is like my 100th character XDDD)
Tribe Information and StatusTribe:
Earthwings
Rank:
Guardian trainee
Family:
None
Mate:
Sooooooooon (N/A for now)
Hatchlings:
N/A
Worships:
Astralogy
Skills and AbilitiesStrengths:
*Flying
*Using his dark abilities
*Intimidating dragons
Special Abilities:
*Darkness waver- The dragon is surrounded in a dark mist and they see all their worst nightmares come true around them
*Darkness glow- Series of dark waves are sent to distract the dragon and blind their senses for a minute and then Folan breaths a large ball of dark fire at them.
*Core shot- Small little balls of purple fire rise around Folan and then are simultaneously sent at the enemy.
*Dark Skies- He can make the clouds turn dark and cover the sun but it takes a lot of energy if its sunny outside or there are no clouds. If there are no clouds he doesn't like to use it because it weakens him greatly.
Weaknesses:
With his darkness abilities they don't work well with Lightwings because of their light powers. They practically don't work at all.
*Lightwings can kill him easier because of their light powers
*He is significantly weaker in the sun
Combat Style:
He prefers to fight in the night because he is stronger
BackgroundHistory:
This is Luna....again
RP Sample:
Luna...again
_______________________
MY ALTS ARE SORRELL, EDAN, LUNA, AAKESH AND ARIKA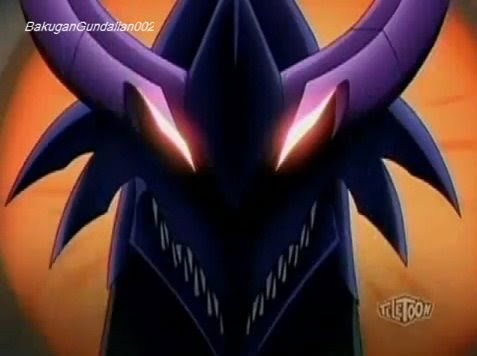 EarthWing Trainee





Posts

: 26


Reputation

: 0



_______________________
Alts: Nebula, Blizzard, Zyailor, Dusk, Monsoon, Devi, Degzauth, Rohkar, Lucy
God of Life and Seas








Posts

: 2649


Reputation

: 41


Age

: 25


Location

: Floating on a random lake (UK)





Similar topics
---
Permissions in this forum:
You
cannot
reply to topics in this forum