Quick Links
Site Rules
Contact Staff
Celestia: astral@rpgdragons.org Baldirak: baldirak@rpgdragons.org
Latest topics
»
Silent Watch(Open to Twilight)
by
Galeon
Today at 10:12 am
»
Lost and Found (Hildrehilt, Destella, Snowscale)
by
Abbadon
Yesterday at 9:45 pm
»
Keeping up Appearances (Vilkas)
by
Vilkas
Yesterday at 8:16 pm
»
You've Got A Friend in Me (Wake)
by
Wake
Yesterday at 5:08 pm
»
On the Road Again, Part 2 [Open to Everyone]
by
Hildrhilt
Yesterday at 4:20 pm
»
Shira of Shadows
by
Baldirak Che'le
Yesterday at 12:10 pm
»
Sins of the Fathers (Tenebris)
by
malaki
Sun Jul 21, 2019 7:54 pm
»
Festival of ascendants (Open to All)
by
Astral
Sun Jul 21, 2019 6:51 pm
»
Incus
by
Astral
Sun Jul 21, 2019 5:53 pm
»
A gift left behind, a DP Submission
by
Abbadon
Sun Jul 21, 2019 4:05 pm
»
A gift left behind (Hildrhilt-)
by
Abbadon
Sun Jul 21, 2019 1:06 pm
»
All Alone? (Open)
by
Bassasail
Sun Jul 21, 2019 11:44 am
»
Surviving Sovereigns (Baldirak)
by
Attor
Sun Jul 21, 2019 11:18 am
»
claiming of amethyst isle(RISK DRF)
by
Orkev
Sat Jul 20, 2019 6:56 pm
»
Perula the White
by
Perula
Sat Jul 20, 2019 4:50 pm
»
Small Problems(Open to Twilight)
by
Calemvir
Sat Jul 20, 2019 1:18 pm
»
To Claim an Island (RISK, DRF Edition)
by
Wake
Sat Jul 20, 2019 10:50 am
»
Silence, Lies, and Ink (Hildrhilt)
by
Hildrhilt
Sat Jul 20, 2019 9:48 am
»
Galeon Jr.
by
Baldirak Che'le
Sat Jul 20, 2019 8:35 am
»
Unexpected Repercussions (Tenebris)
by
Shira
Fri Jul 19, 2019 5:57 pm
»
Father and Child Bonding Time (Cygnus/Sul and El)
by
Cygnus
Thu Jul 18, 2019 10:41 am
»
Share your character theme music
by
Tenebris
Wed Jul 17, 2019 9:35 pm
»
Live Finds a Way (Order of Starlights)
by
Snowscale
Tue Jul 16, 2019 9:11 pm
»
Vilkas Molten-Earth (Needs Re-approval)
by
Vilkas
Tue Jul 16, 2019 12:41 pm
»
Concerning Us (Open to Starlights)
by
Haneul
Tue Jul 16, 2019 12:33 pm
Who is online?
In total there are
8
users online :: 1 Registered, 0 Hidden and 7 Guests :: 1 Bot
Galeon
Most users ever online was
110
on Mon Jan 25, 2016 3:47 pm

https://www.youtube.com/watch?v=6AVRCQBc59w
Theme song for this topic(Warning, curse words. There is like 2 or three but I am warning those who do not like music like this.)
Everything was crashing around the white beautiful hatchling. Where was her place in the world. Her mother knew her place. Her father knew. Monsoon knew. Her other siblings knew. Celestia knew what she was doing also. Her eyes fluttered tiredly as the sound of her wings began to become duller and duller. She bit down on her tongue to prevent the tears that wanted to spill from her blood red eyes.
No one wants to hear you. No one wants to see you.
the evil voices echoed in her head. They had been there forever she had just managed to drown them in her happiness. Now, with her parents not together anymore, Ausurath with the Icewings and evil everywhere she wanted to die. Her wings faltered in their rhythm and she tilted slightly. Evil was everywhere but why did it affect her so much. Phantom had let her take her scarf off for a while and thats when she had went flying. Flying toward an unknown place. Had they forgotten her already. Did no one look for her anymore. Where was her mother. Where was her father. The thoughts ebbed in the back of her mind as the evil ate away at her. Why did it affect her so much she asked herself again. Was it her power? It had to be. Opening her maw she let out a whine of pain as her wings continued to ache. She couldn't do this much longer but no one cared. No one wanted to ask her about her pain. The ones who asked how she where only trying to be nice. They didn't care about how she actually felt. Did her mother even care? Her father? Would her father even visit her anymore? What about her mother? Her mother was so caught up in Celestia and her goddess duties Luna never really felt relevant  anymore. How had her life turned to this? Before she was the great daughter of Astral, the white goddess that was to be the happiest child of all of them. To be the most pure now her whole body was filled with darkness. She was filled with a pain that no body could help her with.
A sound emitted from her maw that she had never heard before. It was a loud screech of pain but it wasn't physical pain. It was mental. The pain that had caused her so much hurt than she didn't know what to do anymore. Pain, Pain, Pain and even more pain filled her mind and the demons that were stuck in the back of her mind broke free of the chains and began swarming her mind. They brought back every single bad memory and showed her the dragons being slain, dragons turning evil. So many hurt. She could only watch as a beautiful green dragonness was killed by 3 other male dragons. Her wings began snapping and breaking as she crashed and bumped into things while flying crazily. She screamed once more, a scream that pierced the night. Flying past the moon quickly her bright scales shone but not many could see the blood that started to trickle from her scales as she scratched at herself. Suddenly she forgot how to fly in all her pain. Her wings tucked around her as she hit the water but instead of swimming upwards she let herself sink lower and lower and lower.
_______________________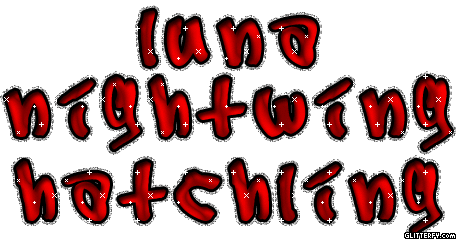 I play Luna on this account. Daughter of Astral and Nimbus, sibling to Celestia.






Posts

: 574


Reputation

: 2


Age

: 18


Location

: United States



(going to guess these events precede the part where Celestia is with Oculus, and before Oculus and Tenebris leave NW territory for a bit)

After another long day at the capitol, Oculus had flown back to his small cave that he called home. It wasn't much, especially for his rank, just a small cave in the mountainside, overlooking a lake with a surrounding forest. He preferred to keep it simple. There was enough complex issues dealing with the politicians, and court, where is young, militaristic mind was often ignored. There was always too much noise, too, but not out here. It was quiet, simple. The lake provided much food, as did the surrounding forest, not having to worry about going to some area and eat something caught by a tracker from who knows how many days ago. Oculus had eaten a nice meal of fish, catching it fresh from the lake, and chose to not lay in one of his few possessions, a pile of hay he called a bed. Besides his hay pile, there was a cut into the smooth cave walls, where he stored game to eat for the morning if he wanted to sleep in, and also a place that seems to remain cold all the time where he stored treats for his sister and hatchlings, things like chocolate. But as it was warmer than usual, he chose to lay on the outcrop of his cave, facing the lake as he basked in the moonlight, just listening to the peaceful sounds of wind blowing across trees to sooth him to sleep. Yes, peaceful sounds of bloody murder too...

Wait, screams? Perking his head up, he blinked the sleepiness from his eyes as he looked out to where the sound echoed from. Shifting his eyes from their usual golden color to his combative red, he focused in on what seemed to be a small white hatchling, screaming. He stood and leaned forward, trying to get a better view of what was happening until he saw it drop and splash into the lake. Mentally swearing, he leaped off of his ledge and dived towards the lake, gliding just above the trees and focusing on where he was the ripples of water. Not wasting any time, he pulled up just above the ripples to slow himself as to not break his own neck, then dove head first after the white dragon. Swimming hard, he caught up to the small white drakka, then swam upwards and into the air, flapping hard to be rid of the water and glide towards the shore, Luna in his maw. Swearing, he set Luna on the ground and gently, but with force, pushed against Luna's stomach to get water out of her lungs in case she inhaled any water. The wounds would have to wait, he just needed to make sure this drakka breathed. After forcing some water up, Oculus picked Luna up with his front paws, and laid down, resetting her on both his front paws. Looking over Luna's claw scars, he frowned. He was no healer, but he could try to help keep the wound clean. He leaned down, and began to lick at her wounds to clean them, keeping her close to his chest so that she would not freeze to death. If the situation was not so serious, he would have gone to his cave, as it may have seemed that he was eating the poor drakka, not helping her, from a distance. But he didn't know how well she was, so he didn't dare risk a journey back to his home until she stopped shivering and breathed easier.

_______________________
Quotes of the staff:
Baldi

Cele

Cossy
[17:14:43 15/07/2016] @ Cosmos : EbW is more of a... rejected NW baby.
[15:39:56] @ Cosmos : I'm married to Tempest, Oculus is the father of our child, and I.. don't think it'll work out.

sLy
[22:12:50 10/04/2016] @ Sly : Oreo does NOTHING!
[22:13:21 10/04/2016] @ Sly : Except to loterally c***block everything Sly does >:I

[23:20:28 10/04/2016] Aero Dynamic : Sometimes I'm full and sometimes I'm half and sometimes I'm not even there. What am I?
[23:44:45 10/04/2016] @ Sly : My dignity

Tempest

Tenebris
[03:35:11] Virgo : if College Degrees existed in drf
[03:35:17] Virgo : What degree would your dragon have
[03:35:21] @ Tenebris : Photoshop.
(This is Luna but I'm too lazy to switch accounts)

She began to sink, her usually kind red gaze dead and cold. She didn't want to live. She didn't want to see every single tortured soul of a dragon. She couldn't get rid of her curse of a gift. What could she do? The silence. It was so peaceful. Everything was calm for her life. No nagging from her father or mother. No growling from her siblings. She floated lower and lower, her eyes fluttering. Just as she began to sink into oblivion. Just as she began to feel herself float away. For her soul to float away into the heaven or hell she belonged to. Where did she belong? Did no one care enough to rescue the hatchling? She closed her eyes, feeling herself sink. The demons swarmed around her. Her inner demons. The ones who wanted her dead. She tried to cry out but she chocked on her own words. She wanted to screech, claw and try to find a way out but there was no way. Water was filling her nose, mouth and her lungs. She tried to gasp for air but was unable to do that either. Before she was grabbed the life faded from her eyes, her heart stopped and her body became limp. Her wings flopped over her sides limply. Her tail no longer moved around in excitement like it used too. Her eyes no longer shone with happiness. They were porcelain, grey and stone. The sound of her breathing had faded and her stomach no longer moved with her shallow breaths.

Oculus began to lick the cold dead body and Luna no longer moved, no longer breathed and no longer struggled to live happily. She felt dead, she was dead, she was gone and never coming back. Her body sat lifelessly between his paws, her eyes still open and her maw still slightly open as if she was still trying to scream for help. For someone to help her out of her hell. Her mind. The place she was most tortured. She was away, safe and finally able to rest on her own...for now.
_______________________
NightWing Vulcan





Posts

: 19


Reputation

: 0



Oculus frantically cleaned the wounds on Luna's body, doing his best to stop the small cuts. He looked down at her, seeing her face and recognizing her with a stab of agony to his guy. "Nonononononono, no! It can't be!" he spoke to himself, panicking as he realized that Luna was no longer breathing, cold. He was no healer, but he did know some basics from his training years. Setting Luna's small, white frame down on her back, tears forming in his eyes. He shook his head, momentarily bringing a paw to wipe his face, growling at himself. "NO! Focus! No crying! Just....do what needs to be done!" he said, trying to order himself about. Placing both his front paws on Luna's chest, he compressed her chest, having already cleared the water from her lungs, and tried to force her heart to beat. Even if it didn't, he'd force it to circulate blood. Taking a deep breath, he breathed into Luna's mouth, using his tail to keep her mouth open. He didn't blow too hard, nor compress too hard, knowing that his size difference could easily cause more harm than good. He forced himself to just focus on the task at hand, letting his eyes blur so that he wouldn't have to look into her eyes, Oculus kept this up, refusing to quit. It wasn't in his nature to, anyway. He'd keep this up until either Luna gained some life, or until he dropped from exhaustion.

_______________________
Quotes of the staff:
Baldi

Cele

Cossy
[17:14:43 15/07/2016] @ Cosmos : EbW is more of a... rejected NW baby.
[15:39:56] @ Cosmos : I'm married to Tempest, Oculus is the father of our child, and I.. don't think it'll work out.

sLy
[22:12:50 10/04/2016] @ Sly : Oreo does NOTHING!
[22:13:21 10/04/2016] @ Sly : Except to loterally c***block everything Sly does >:I

[23:20:28 10/04/2016] Aero Dynamic : Sometimes I'm full and sometimes I'm half and sometimes I'm not even there. What am I?
[23:44:45 10/04/2016] @ Sly : My dignity

Tempest

Tenebris
[03:35:11] Virgo : if College Degrees existed in drf
[03:35:17] Virgo : What degree would your dragon have
[03:35:21] @ Tenebris : Photoshop.
Celestia was not happy at all about being left alone in some cave. How dare he leave her there with nothing to do. Being the adventurous Hatchling she was she followed far behind Oculus. Eventually Celestia finally caught up with him. A good thing to he was pounding on her sisters chest. Rushing down Celestia futiley tried to tackle the much larger dragon off her sister. "Don't hurt!" She shouted plowing her tiny body against his side.
NightWing Hatchling





Posts

: 16


Reputation

: 0



It felt like she was dead...oh wait. She was. Why could she still think? She felt so alive. Why? The main question lingered in her mind as she felt her soul leave her. Why? Why was she the one to get cursed with the power? Why was she the one to die? The feel her soul fade from her body, to feel her body start to shut down before she died. Her lifeless gaze didn't move as Oculus began to continuously push on her chest, hoping to get her heart beating again. Was it really gonna work? She wondering if he was gonna give up. Let her die and be in peace. What about her father? Would he be able to come in and save her? She suddenly felt the terrifying feeling of her soul being sucked back into her body.

A small, short gasp left her maw as she laid there, her eyes barely open. They fluttered slightly and she lay there unmoving. The sight of Celestia made her smile. "Celestia" she managed to croak out, her gaze weak. She was barely alive, her pulse faint. A soft smile rested on her white features as she watched the two. "Don -cough- don't fight p -cough- please" she asked, coughs breaking her words up.

_______________________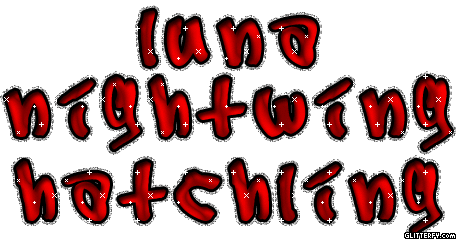 I play Luna on this account. Daughter of Astral and Nimbus, sibling to Celestia.






Posts

: 574


Reputation

: 2


Age

: 18


Location

: United States



Oculus did his best to just focus on moving Luna's chest, nothing else.  Not the fact that her eyes were glassy, nor the fact that she still wasn't breathing.  His front arms were tired, he had a long day before this, and it did not help.  He heard an enraged shout at him, but he hardly focused, just took a quick glance at Celestia, before resuming.  He used his tail to circle around Celestia and keep her away as he tried.  His mind was blank, and his vision blurred, so that when Luna's eyes started to flutter, he did not notice.  Only at the gasp did he blink the liquid from his eyes, shaking his head to look down at Luna.  He let a chocked sigh out, forcing a smile as he refused to cry.  "Hi future goddess..." he said quietly, glossing over the fact that Luna had known Celestia, and still unknowing of who's parents were hers.

Lifting Celestia up and setting her on his back in the crook of his shoulders and neck, he smiled and nuzzled Celestia for a moment, before bringing his head down near Luna.  He stopped shoving her chest, now that she was breathing and getting oxygen back into her system.  "Shhhhh....just relax...your okay...." he spoke as soothingly as he could, as he gently stood, lifting Luna with him and holding her lick a football against his chest.  Trying to be gentle, he flapped his wings, taking off and using his other front paw to hold Luna now in a cradling fashion.  Alighting down at his cave entrance as softly as he could, he wrapped his tail around Celestia and lifted her so she wouldn't fall as he stayed on his two hind paws, leaning against the cavern walls for support.  Oculus set Celestia down to run amock or whatever she wanted to do, as he wobbled to the hay pile.  He mentally growled at himself for not buying something softer for a bed to set Luna on, but he rarely slept on soft things unless he was ill, and beds were available at the palace if needed.  Setting Luna down gently on her side, careful of her wing, he grabbed what he was going to have for breakfast in the morning, the remains of a deer he caught in the afternoon, and split it in two and gave the first bit to Celestia, and held the second bit for when Luna would be strong enough to stomach food.  Putting her head on his tail, he smiled, hoping it would be warm enough as he looked outside, slowly sinking into the recesses of his mind in thought of what was happening.
Luna began to feel light headed, but in an odd, good way. Something was lingering in the back of her mind. Something warm, fuzzy, that made all the pain and agony go away, but yet felt slightly sinister, but Luna couldn't place as to why this was. The feeling got stronger, and a voice like an angel whispered silently in her head, echoing through her mind like gentle ocean waves.

Sleep, my dear.... Sleep and let the darkness embrace you. Your pain and suffering will be taken from you. You will live happily. Sleep....

As Luna's vision began to get blurt, she could make out a beautiful yet oddly maleficent. Before everything suddenly went black, and Luna was embraced by shadows.

In the real world, Nightflare had emerged, looking surprised to see Luna fainted, and ran over to where Oculus was, asking, "What on Pyrria happened here? Why is this hatchling knocked out?" She growled, putting on a pretty good act, considering she didn't really care.

(Luna have me permission to make this post. Hope it's okay.)
NightWing Advisor





Posts

: 236


Reputation

: 3


Location

: Somewhere within the NightWings



"Nooo!" She would cry as Oculus picked her up and set her on his back. She struggled the whole time till she was on his back from which she immediately bolted off to Luna's side and took a defensive stance. "No hurt Luna." She said. As soon as Oculus backed off assuming he did, she would inspect Luna to see if she was badly hurt.
NightWing Hatchling





Posts

: 16


Reputation

: 0




---
Permissions in this forum:
You
cannot
reply to topics in this forum