Quick Links
Site Rules
Contact Staff
Celestia: astral@rpgdragons.org Baldirak: baldirak@rpgdragons.org
Latest topics
»
Captive-Born Meets Held-Captive (Tenebris)
by
Atarijor XVI
Today at 7:44 am
»
Just a beautiful day in the neighborhood! (Open to Lightwings/Skywings)
by
Haneul
Today at 5:35 am
»
Nessesary Evil For A Greater Good (Tenebris)
by
Tenebris
Today at 4:25 am
»
Share your character theme music
by
Luster
Yesterday at 11:58 pm
»
Kingdom of Leostonnia
by
Tenebris
Yesterday at 9:31 pm
»
ORKEV(edit for the size of crystal and tiltle and age)
by
Baldirak Sapiens Draco
Yesterday at 5:43 pm
»
theme music for orkev
by
Orkev
Yesterday at 5:12 pm
»
new character Rime
by
Baldirak Sapiens Draco
Yesterday at 3:21 pm
»
Brief History of Tenebris [Read only]
by
Tenebris
Yesterday at 7:52 am
»
Second Try for my First Dragon: Icescale the Skywing
by
Baldirak Sapiens Draco
Yesterday at 12:00 am
»
Skycrossed Meeting (Lilith)
by
Wake
Sun May 19, 2019 8:05 pm
»
Spilling Blood By Twilight [Ra'Shei and Anguis Tenebris]
by
Ra'Shei
Sun May 19, 2019 7:39 pm
»
Little Dragon, Big World [OPEN]
by
Lilith
Sun May 19, 2019 7:31 pm
»
Live Finds a Way (Order of Starlights)
by
Haneul
Sun May 19, 2019 4:04 pm
»
Khada Dis the Sapphire Knight
by
Baldirak Sapiens Draco
Sun May 19, 2019 12:43 am
»
Destella: The Feathered Serpent
by
Baldirak Sapiens Draco
Sat May 18, 2019 4:34 am
»
jaune / new chara
by
Lori Iolar
Fri May 17, 2019 11:13 pm
»
Centella: Little Showoff
by
Baldirak Sapiens Draco
Fri May 17, 2019 10:24 pm
»
Minor Ability: Destella and Snowscale: Empathic Link
by
Baldirak Sapiens Draco
Thu May 16, 2019 7:15 pm
»
A Walk Through the Cold (Open)
by
Baldirak Sapiens Draco
Thu May 16, 2019 12:36 am
»
The Hatchling in The Snow (Open)
by
Snowblaze
Wed May 15, 2019 7:19 pm
»
The Alpha Beckons [Gifted Crystals]
by
Snowblaze
Wed May 15, 2019 7:09 pm
»
Ozone, The Strong, But Kind Nightwing Guardian
by
Tenebris
Wed May 15, 2019 3:07 am
»
Sweet Dreams [OPEN TO NIGHTWINGS]
by
Tenebris
Tue May 14, 2019 5:03 am
»
Grave Robbers (Svad, open)
by
Richard
Fri May 10, 2019 9:01 pm
Top posting users this month
Who is online?
In total there are
2
users online :: 1 Registered, 0 Hidden and 1 Guest :: 2 Bots
sleepydragon
Most users ever online was
110
on Mon Jan 25, 2016 11:47 pm

Apolis went over to the borders of the IceWing tribe's territory. Over near the borders it became rather ridged and mountainous. The icy cliffs would covered in dangerous icicles and slippery snow. It was quite the hazardous border. But that sure kept pesky dragons away! Apolis sat down dangerously close to the cliff, gazing at the colorful horizon as the sun's rays glare on the snow and ice, making it shine. It was probably one of the most colorful places within the Icewing territory. Not that it compared to the underground caverns! Down there it was like a art show. Apolis loved it so much down in the underground caverns, that he dug a staircase to one of them from his own cave. He coiled his tail around his body and it laid limp on his paws that were grinding the snow below him. It was the early evening and he usually came here to observe what messes the Firewings made. Which was.. a lot. It was more of a form of entertainment rather then inspection. It's not like the messes the dumb fire lizards make are going to burn down a kingdom made of nothing but glaciers, snow and ice. Unlike the Earthwing Kingdom that actually had a few wildfires because of them. "Ranting on Firewings never gets old.. never." He joked.
The birds chirped in a beautiful cherry blossom tree, the pink flowers at full bloom. Opening her pupil less bright blue hues she got up, stretching like a cat would do. The golden dragonness stood up at her full height of 40 ft. She ducked away from hitting the tree. It was truly a beautiful place. Walking over to the cliff that rested by the tree she jumped, letting her wings do limp, looking like she was dead. Twisting her body she spread open her majestic golden wings, the air catching under her wings, making her rise up. Flapping her wings to gain altitude she let out a roar of joy, her powerful jaws opening to reveal bright, sharp white teeth.

Rising above the clouds she didnt care to notice that she had flown so far that she was now in the Icewing territory. Diving down below the clouds she instantly noticed something off. The cold weather. Shivering she meant to turn around but her wings caught a draft which caused her to fly back. Catching herself a bit she crashed into a cliff, right into a Icewing. Yelping she scrambled up, offering a paw to the male. "I'm so sorry. I'll get out of your territory right away" she said, opening her golden wings once more, ready to take off again.
_______________________
MY ALTS ARE SORRELL, EDAN, LUNA, AAKESH AND ARIKA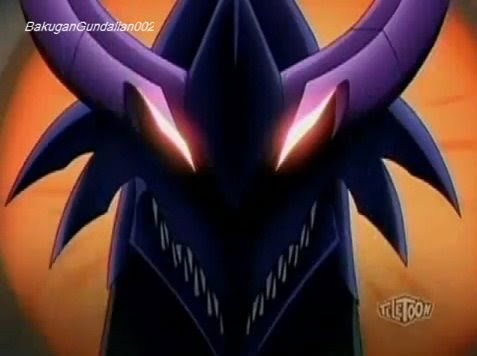 Apolis choked on his words as he felt the cliff side rumble slightly. He squealed as he squirmed to the left in shock, "Holy mother of Shardas! What is a Skywing doing here!" He screeched to himself, still in shock. After a few moments he silence, he calmed down and regained his former posture. Straight and majestic before clearing his throat. "Oh.. uh.. no, that's okay. You don't have to leave. I mean, it doesn't seem like you'll do any harm.. miss..?" He said questionably. He had no idea what he was saying. First he's moaning and griping about Firewings and boom! A skywing comes crashing down! At this point he wasn't sure if he should be polite or not. It was a weird atmosphere. He was still in a little shock. ..Man.. It seems like every little thing scares me! Well, this skywing isn't little, so I guess it's okay that I was shocked.. it's not like I'm some sort of wuss! No way! I uh.. just wasn't prepared.. He thought to himself.
She gasped as she saw him freak out. Lowering her head she nodded. Her wings stayed up through as they were so gigantic that when she tucked them they touched the ground. She cherished her wings so much she didnt want them touching the snow/ice. "Well I was flying over the clouds you see and when I went back under I was going to fast and wound up here" she said, gesturing to their surroundings. Lowering her head once more she sighed "Again I'm really sorry. I'm Glorie, tracker of the Skywings and you are?" she asked curiously.
_______________________
MY ALTS ARE SORRELL, EDAN, LUNA, AAKESH AND ARIKA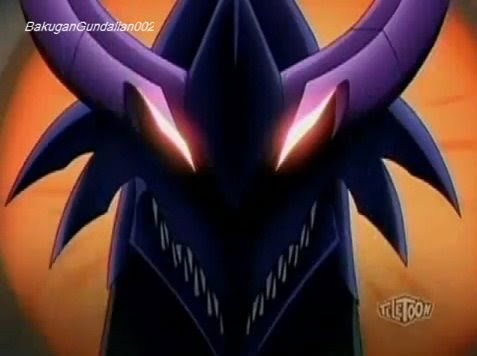 Apolis gracefully flared his wings up and tilted his head down in greeting, "Apolis, tracker of the Icewings. You have a beautiful name, Glorie." He praised. He neatly folded his wings back to his sides and and smiled, "And no need to keep apologizing.. you've done nothing wrong, darling." He said with the uttermost casual tone. He gazed into the horizon again, "Pretty, isn't it? I always come here around these hours just to see the sunset. You get a great view from the hills of Icewings.." He chuckled, trying to start small talk. She did seem quite interesting, and maybe he'd get know about her.
The female dipped her head to the tracker and blushed a bit (If dragons blush XD). Luckily her golden scales blended in with her blushed cheeks. The 40ft dragon, usually standing over most of her Skywing brethren was small compared to the large male. Trying to seem touch she raised her neck proudly, smiling at him. "I'm just happy it was you than any other Icewing" she said smiling again before quickly adding "I mean cause like...your nicer" she said, trying to cover it up. Grinning sheepishly the golden dragonness turned her head to the horizon, nodding. "Its a lot prettier when your flying though" she said with a grin before launching into the air, urging him to follow with her double tipped tail.
_______________________
MY ALTS ARE SORRELL, EDAN, LUNA, AAKESH AND ARIKA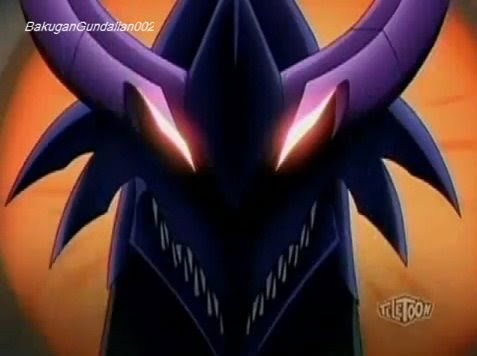 Similar topics
---
Permissions in this forum:
You
cannot
reply to topics in this forum