Latest topics
»
Out for a stroll (Open)
by
Destella
Yesterday at 12:19 pm
»
Festival of masks
by
Baldirak Sapiens Draco
Yesterday at 9:15 am
»
Question for Baldirak
by
malaki
Sun Jun 17, 2018 8:40 pm
»
Perception Contest Submission: Start of Something
by
Wake
Mon Jun 11, 2018 8:46 am
»
Start of Something (Perspective Contest)
by
Wake
Mon Jun 11, 2018 8:40 am
»
Butterfly Effect (open)
by
malaki
Sun Jun 10, 2018 4:02 pm
»
Strawhat // One Piece AU
by
Fuentes
Sun Jun 10, 2018 1:58 pm
»
In War, Even Hatchlings Have A Part To Play (Cyclone and Typhoon)
by
Cyclone and Typhoon
Thu Jun 07, 2018 4:51 pm
»
Random Encounters (Open to All)
by
Reality Glitch
Wed Jun 06, 2018 11:04 am
»
Finding a Tribe (Icewings only)
by
Atarijor XVI
Tue Jun 05, 2018 8:56 pm
»
One-Sentence-Story Game
by
Baldirak Sapiens Draco
Tue Jun 05, 2018 8:34 pm
»
Getting to Know You (Shiera)
by
Baldirak Sapiens Draco
Tue Jun 05, 2018 6:59 pm
»
Paradox, Chaos Reborn
by
Astral
Tue Jun 05, 2018 1:31 pm
»
Witness to a Murder
by
Baldirak Sapiens Draco
Mon Jun 04, 2018 8:03 pm
»
Revelations of a Dark Future
by
Aura
Thu May 31, 2018 2:30 pm
»
A Foreign Danger (Request Invite)
by
Mithridae
Sun May 27, 2018 2:23 am
»
Advisory Training? (Wake)
by
Wake
Fri May 25, 2018 8:46 pm
»
Stumbling over some ruins (Open to all)
by
Tormaigh
Fri May 25, 2018 8:19 pm
»
Attack on Ammos (Humans)
by
Alyär Iris Iza Draekus
Fri May 25, 2018 5:57 pm
»
Beseige - Open to All
by
NightFlare
Fri May 25, 2018 5:34 pm
»
Snow and Romance and... danger (Destella)
by
Destella
Tue May 22, 2018 2:59 pm
»
... But When One Story Ends...
by
Karic
Sun May 20, 2018 11:47 am
»
Ashburn's Knight - Perspective Contest Entry
by
Guarnere
Sat May 19, 2018 4:58 am
»
Rayla's shtuff I guess
by
Rayla
Fri May 18, 2018 6:20 pm
»
A shallow Reef (Open to all)
by
Jansi
Fri May 18, 2018 1:22 pm
Quick Links
Contact Staff
Celestia: astral@rpgdragons.org
Top posting users this month
Who is online?
In total there are
3
users online :: 0 Registered, 0 Hidden and 3 Guests
None
Most users ever online was
110
on Mon Jan 25, 2016 3:47 pm

name" Behemoth
Alias: Bahamu
age: 70
gender: Male
personality: Behemoth is has the personality of a sleeping titan. He is very lazy and is mistaken for a giant crystal sized mountain. He only gets up when he is spoken to, hungry, or being attacked.
interests: sleeping, eating, and being large
dislikes: dragons trying to steal his crystals on his back and dragons being a prick (he will crush you)
size: 140 feet tall and 100 feet long
scales: dust colored but with small highlights of other colors
eyes: golden yellow
appearance: giant ankylosaur kaiju dragon with crystals all over him and being a knuckle dragger

tribe: earth wing

strengths: he is extremely huge and can crush you with just a stomp. His crystals fuel his breath attack and he breaths out a spiral of energy.
weaknesses: you can out run him if he is not going berserk and you could remove enough of his crystals, but you need ALOT of force to do so
special abilities: the ultimate berserk (which is when he goes all angry and starts to attack everything in sight) and the earth quake (which is when he brings all his weight down causing a mini earthquake)
history: Behemoth was first a normal sized dragon that was  only 17 feet long. He got killed in a avalanche when he was practicing some flying moves. He was brought back to live by a spirit of ancient times and gave him the powers of the terrible lizards of old. He now looks like a gigantic mountain and has many features of the terrible lizards, such as the clubbed tail, giant jaws, and thick rock like scales on his body.






Posts

: 1


Reputation

: 0


Age

: 18



You forgot your rank and the mate stuffs.
_______________________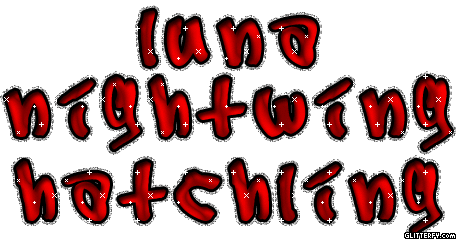 I play Luna on this account. Daughter of Astral and Nimbus, sibling to Celestia.






Posts

: 574


Reputation

: 2


Age

: 17


Location

: United States



if you elaborate a bit on the appearance and add those missing categories, I can approve this.
EarthWing Lieutenant








Posts

: 221


Reputation

: 0


Age

: 22


Location

: Miami, Florida





Similar topics
---
Permissions in this forum:
You
cannot
reply to topics in this forum