Quick Links
Site Rules
Contact Staff
Celestia: astral@rpgdragons.org Baldirak: baldirak@rpgdragons.org
Latest topics
»
Cute Meets Chaos (private with Discord)
by
Discord
Wed Dec 12, 2018 11:43 pm
»
Teacher wanted 2
by
malaki
Sun Dec 09, 2018 6:23 pm
»
The Search (Open to All)
by
Baldirak Sapiens Draco
Fri Nov 30, 2018 12:27 pm
»
Tharasis App
by
Baldirak Sapiens Draco
Fri Nov 30, 2018 8:40 am
»
Destella: The Feathered Serpent
by
Baldirak Sapiens Draco
Fri Nov 30, 2018 8:36 am
»
An unexpected encounter ( Private w/ Hildrhilt )
by
Tharasis
Fri Nov 30, 2018 4:06 am
»
On the Apex of Power (private w/ Tenebris)
by
Discord
Thu Nov 29, 2018 10:49 pm
»
Kingdom of Leostonnia
by
Tenebris
Thu Nov 29, 2018 5:00 am
»
Family Unit (solo,finished)
by
malaki
Sun Nov 25, 2018 7:05 pm
»
Strawhat // One Piece AU
by
Fuentes
Sat Nov 24, 2018 1:12 pm
»
I made a mistake
by
Baldirak Sapiens Draco
Thu Nov 22, 2018 4:04 pm
»
Hello~
by
Baldirak Sapiens Draco
Thu Nov 22, 2018 8:51 am
»
Leyonta (WIP)
by
Leyonta
Wed Nov 21, 2018 3:49 pm
»
Uhhh Hello
by
Wake
Wed Nov 21, 2018 12:28 pm
»
Father and Child Bonding Time (Cygnus/Sul and El)
by
Súl Iolar
Fri Nov 16, 2018 5:28 am
»
A Glimmer of Hope in the Darkness (Starlight Order only)
by
Haneul
Thu Nov 15, 2018 11:26 am
»
Edge of Success (Aftermath continued)
by
Haneul
Thu Nov 15, 2018 11:16 am
»
In Hunt of Survivors (Twilight Imperium, Open to all)
by
Maleboga
Sun Nov 11, 2018 9:54 pm
»
Story Submission: A Dragon in the Southern Skies (Multiverse Contest.)
by
Baldirak Sapiens Draco
Sun Nov 11, 2018 3:50 pm
»
Nearan's Character Sheet
by
Nearan
Thu Nov 08, 2018 7:42 am
»
Trading Post (open)
by
Richard
Tue Nov 06, 2018 2:35 pm
»
Searching (Open to Dragons/Lessers)
by
Wake
Sun Nov 04, 2018 10:53 am
»
Audience with the God of Fortune (Wake)
by
Wake
Sun Nov 04, 2018 10:49 am
»
Cradore the Massive
by
Baldirak Sapiens Draco
Fri Oct 26, 2018 6:23 pm
»
Guryon the Vicious
by
Baldirak Sapiens Draco
Tue Oct 23, 2018 6:36 pm
Top posting users this month
Who is online?
In total there are
6
users online :: 0 Registered, 0 Hidden and 6 Guests
None
Most users ever online was
110
on Mon Jan 25, 2016 3:47 pm

name" Behemoth
Alias: Bahamu
age: 70
gender: Male
personality: Behemoth is has the personality of a sleeping titan. He is very lazy and is mistaken for a giant crystal sized mountain. He only gets up when he is spoken to, hungry, or being attacked.
interests: sleeping, eating, and being large
dislikes: dragons trying to steal his crystals on his back and dragons being a prick (he will crush you)
size: 140 feet tall and 100 feet long
scales: dust colored but with small highlights of other colors
eyes: golden yellow
appearance: giant ankylosaur kaiju dragon with crystals all over him and being a knuckle dragger

tribe: earth wing

strengths: he is extremely huge and can crush you with just a stomp. His crystals fuel his breath attack and he breaths out a spiral of energy.
weaknesses: you can out run him if he is not going berserk and you could remove enough of his crystals, but you need ALOT of force to do so
special abilities: the ultimate berserk (which is when he goes all angry and starts to attack everything in sight) and the earth quake (which is when he brings all his weight down causing a mini earthquake)
history: Behemoth was first a normal sized dragon that was  only 17 feet long. He got killed in a avalanche when he was practicing some flying moves. He was brought back to live by a spirit of ancient times and gave him the powers of the terrible lizards of old. He now looks like a gigantic mountain and has many features of the terrible lizards, such as the clubbed tail, giant jaws, and thick rock like scales on his body.






Posts

: 1


Reputation

: 0


Age

: 18



You forgot your rank and the mate stuffs.
_______________________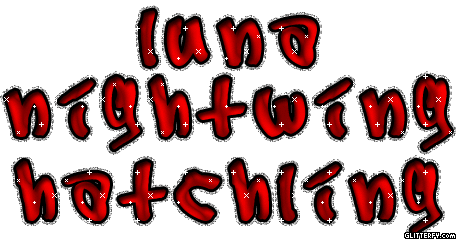 I play Luna on this account. Daughter of Astral and Nimbus, sibling to Celestia.






Posts

: 574


Reputation

: 2


Age

: 17


Location

: United States



if you elaborate a bit on the appearance and add those missing categories, I can approve this.
EarthWing Lieutenant








Posts

: 221


Reputation

: 0


Age

: 23


Location

: Miami, Florida





Similar topics
---
Permissions in this forum:
You
cannot
reply to topics in this forum