Latest topics
»
How to raise your dragons (Private Svad)
by
Celestia
Yesterday at 11:04 pm
»
the meeting(open to humans)
by
darvik
Yesterday at 9:32 pm
»
The Dragon God and Goddesses Religions
by
Shiera
Yesterday at 6:31 pm
»
Finding a Tribe (Icewings only)
by
Atarijor XVI
Yesterday at 11:32 am
»
Icy Reunion [Private Astral/Cassiopeia]
by
Hydra
Yesterday at 11:03 am
»
Rebuilding a Future [Private Kelarth/Wake]
by
Kelarth
Yesterday at 10:21 am
»
Atlas' Game
by
Kelarth
Yesterday at 9:34 am
»
Random Encounters (Open to All)
by
orokiv
Yesterday at 9:34 am
»
My Choice (Wake)
by
Súl Iolar
Yesterday at 8:27 am
»
Witness to a Murder
by
King Atlas
Wed Jul 18, 2018 10:59 pm
»
darvik EDIT
by
Shiera
Wed Jul 18, 2018 7:58 am
»
This Pitiful Life [Private w/Tharasis]
by
Tharasis
Wed Jul 18, 2018 2:07 am
»
Family Unit (solo)
by
malaki
Tue Jul 17, 2018 9:17 pm
»
Lets play pretend (private Paradox and Baldi)
by
Baldirak Sapiens Draco
Tue Jul 17, 2018 1:50 pm
»
Aftermath (Starlights only)
by
Haneul
Tue Jul 17, 2018 11:41 am
»
Discoveries of a Forgotten World [Private w/ Orokiv]
by
orokiv
Mon Jul 16, 2018 7:04 pm
»
Chance Meeting (Amore/Snowblaze)
by
Snowblaze
Mon Jul 16, 2018 5:35 pm
»
Wolves of Zamora
by
Vasilios
Mon Jul 16, 2018 5:27 pm
»
Talon - The Teenage Rogue
by
Baldirak Sapiens Draco
Mon Jul 16, 2018 5:20 pm
»
Wolves of Zamora
by
Vasilios
Mon Jul 16, 2018 4:14 pm
»
Glistening Crystals (Private Virgo)
by
Virgo
Mon Jul 16, 2018 2:40 pm
»
Status of Pyyrhia: Aftermath of the Monster Invasion
by
Shiera
Sun Jul 15, 2018 9:44 am
»
Pinacle Omen of the Frozen Oasis ~ Solo
by
Cassiopeia
Sat Jul 14, 2018 12:02 pm
»
A different kind of coma (Open to members of the Twilight Imperium)
by
Baldirak Sapiens Draco
Sat Jul 14, 2018 11:25 am
»
The Mentor Program
by
Baldirak Sapiens Draco
Sat Jul 14, 2018 8:04 am
Quick Links
Contact Staff
Celestia: astral@rpgdragons.org
Top posting users this month
Who is online?
In total there are
11
users online :: 0 Registered, 0 Hidden and 11 Guests
None
Most users ever online was
110
on Mon Jan 25, 2016 3:47 pm

As somebody knows I'll be away, first for a marriage and then for holiday, but where i will go there is not connection, and if I'll find the rare occasion i'll try to post and replay to the roleplays or I'll pop up time to time in the chat

i'm sorry for that guys i don't want to make you wait
also in these days i'm officialy in holiday, but i was (and i'm still) extremely busy
hope you don't mind :c and I wish you good days
_______________________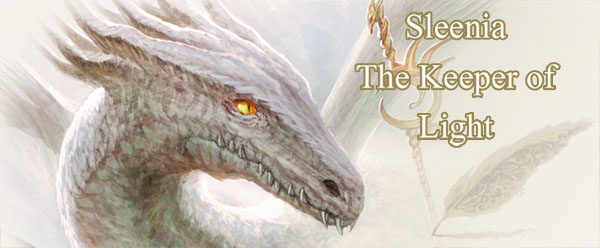 She might look simple but she is deep, loyal and so sensible she does have a great intuition. Strong and wise as her father was, she comfort and give hope, but can be a uncexpected true force of the nature you should watch out of, expecially if she have someone to protect.
Slee
Asra
Erin
Aly
Arts
charro
Isvoc
Rafa
LightWing Queen





Posts

: 499


Reputation

: 0


Location

: A very quiet and peacefull place touched by the sun





Similar topics
---
Permissions in this forum:
You
cannot
reply to topics in this forum