Quick Links
Site Rules
Contact Staff
Celestia: astral@rpgdragons.org Baldirak: baldirak@rpgdragons.org
Latest topics
»
Third Character of Nevermore, Cassian
by
Baldirak Sapiens Draco
Today at 1:59 pm
»
Rotten Forest (Open to all)
by
Cassian
Yesterday at 4:11 pm
»
Trading Post (open)
by
Svadilfare
Yesterday at 1:47 pm
»
Searching (Open to Dragons/Lessers)
by
Wake
Yesterday at 4:49 am
»
To be a "Lesser" Creature in a World Dominated by Dragons (Open)
by
Itazura
Tue Aug 14, 2018 1:23 pm
»
this is a monster that i made and im hoping that you guys like them
by
Baldirak Sapiens Draco
Tue Aug 14, 2018 9:46 am
»
FARSIGHT NEW APP
by
Wake
Fri Aug 10, 2018 7:30 am
»
Drakon the Pet
by
Baldirak Sapiens Draco
Thu Aug 09, 2018 9:08 am
»
Random Encounters (Open to All)
by
booboosousa
Thu Aug 09, 2018 8:46 am
»
A Fortunate Paradox of Time [Private Full Gods]
by
Kayin
Wed Aug 08, 2018 8:06 pm
»
Aftermath (Starlights only)
by
Raak-tolIs
Wed Aug 08, 2018 7:26 pm
»
Monster Meeting (Open)
by
Vann
Wed Aug 08, 2018 4:00 pm
»
booboosousa's characters
by
booboosousa
Tue Aug 07, 2018 10:57 am
»
Sourite
by
booboosousa
Tue Aug 07, 2018 10:52 am
»
this Pitiful life (Story submission )
by
Tharasis
Tue Aug 07, 2018 8:35 am
»
How to raise your dragons (Private Svad)
by
Svadilfare
Tue Aug 07, 2018 1:40 am
»
jello...more like hello
by
Hydra
Mon Aug 06, 2018 4:19 pm
»
Multiverse Contest!
by
Baldirak Sapiens Draco
Sun Aug 05, 2018 4:16 pm
»
Second Character of Nevermore, Itazura
by
Bassasail
Fri Aug 03, 2018 11:32 pm
»
the meeting(open to humans)
by
darvik
Fri Aug 03, 2018 7:59 pm
»
Lets play pretend (private Paradox and Baldi)
by
Baldirak Sapiens Draco
Fri Aug 03, 2018 6:14 pm
»
Guide to DP, AP, and WP (part of the DP revamp)
by
Baldirak Sapiens Draco
Fri Aug 03, 2018 4:02 pm
»
Staff Application: Character Mod
by
Hydra
Thu Aug 02, 2018 9:26 pm
»
discoveries of a forgotten world (rp turn in)
by
Baldirak Sapiens Draco
Thu Aug 02, 2018 8:18 am
»
Hope You Made A Cake For....
by
Wake
Thu Aug 02, 2018 5:08 am
Top posting users this month
Who is online?
In total there are
7
users online :: 0 Registered, 0 Hidden and 7 Guests :: 1 Bot
None
Most users ever online was
110
on Mon Jan 25, 2016 3:47 pm

If you read my topic,
http://www.rpgdragons.org/t1145p15-ideas-yay#17126
, then you would know I want a Big Bang 2. Basically, Phantom and Kazumi would announce that they were going to start a Big Bang 2, and Trinyah and Frostflare (Who've I decided to make a goddess, deal wit it.) would push all the dragons into a wormhole that takes them to after the Big Bang. HOW would they do this? Simple, they're both gods! Now anyway we're getting of topic.
The Big Bang is basically a ways to start anew. A soft reset. So, I suggest you read the link above to get a better understanding of what I'm talking about. Agree with my idea? OR do you hate IT?
This poll makes no sense.

Soft reset of what? I still don't understand what you would like to do.

We're having a discussion in "Ideas" that need further explanations and more discussion.

I feel there's a lack of professionality from the admins. You're talking about doing changes and the bing bang 2, but we don't know how the forum will change.

What are you EXACTLY planning to do? This poll asks to vote for something that we don't know and it presumably hasn't been discussed enough with other users to find a common aggreement.
_______________________
Watch out about my other account: Xangor
SeaWing Scholar





Posts

: 742


Reputation

: 8


Location

: From the Atlantic Ocean



no, and...no
one should be free to roleplay as young older or not
and to open a topic about the past or the future
without forcing everyone with a single idea that will cause a lot of troubles, and it's not right or nice to me to imposing an idea

if you want to age your dragon, ok, i can do the same, or roleplay always her in that way, why this should be wrong?
it have adventure a intense life too.
_______________________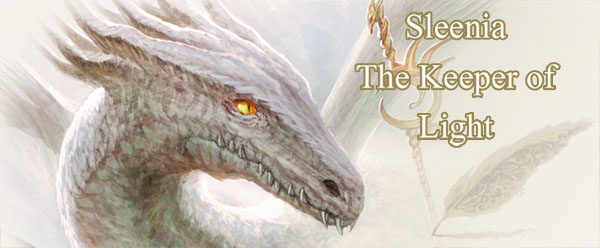 She might look simple but she is deep, loyal and so sensible she does have a great intuition. Strong and wise as her father was, she comfort and give hope, but can be a uncexpected true force of the nature you should watch out of, expecially if she have someone to protect.
Slee
Asra
Erin
Aly
Arts
charro
Isvoc
Rafa
LightWing Queen





Posts

: 499


Reputation

: 0


Location

: A very quiet and peacefull place touched by the sun





Similar topics
---
Permissions in this forum:
You
cannot
reply to topics in this forum